31 August 2020 is the 10-year anniversary for Frank to be a tour guide
On 31 August 2010, Frank joined Jetway Express as the house English tour guide!
Today, 31 August 2020, Frank celebrates the 10-year anniversary as a tour guide!
Although this year is a tough period for all tour guides, Frank the tour guide still takes the chance to thank all the clients.
He has a big meal to celebrate this big event in his life and career alone due to Covid-19-related restriction for dinner at restaurant.
Frank is looking forward to 2021 for clients' return, new tour booking and 11-year anniversary!
Frank celebrates the anniversary by a good meal after the relaxation of dinner ban
Frank thanks for Hong Kong SAR Government to relax the Covid-19-related dinner ban.
Although no more than two persons may be seated together at one table, customers can have dinner at the restaurants from 6pm to 9pm.
Actually a lot of Frank's favorite eateries still do not open at dinner time to avoid losses.
So Frank supports the local Chinese restaurant near his home for the first time to have the delicious Pineapple fried rice with seafood and Stir-fried Water Spinach with Chili in Fermented Bean Curd Sauce alone.
So the lonely celebration dinner is also the food testing.
The dishes are tasty. Service is nice. Toilet is clean.
Frank the tour guide looks forward to new tours in 2021 and 11-year anniversary celebration
Frank hopes the world can recover step by step and tourism can rebound soon.
Except for China and Macau SAR, other parts of the world are still fighting against the Covid-19.
So Frank the tour guide is patient and positively looks forward to travelers' and cruisers' return to Hong Kong in 2021.
Frank hopes that he can pay for his dinner for the 11-year anniversary celebration as a tour guide by new incomes from new clients, not by hard-earned saving in last 10 years through private car tour service.
Thank you very much to all clients again!
See you in Hong Kong later!
Summary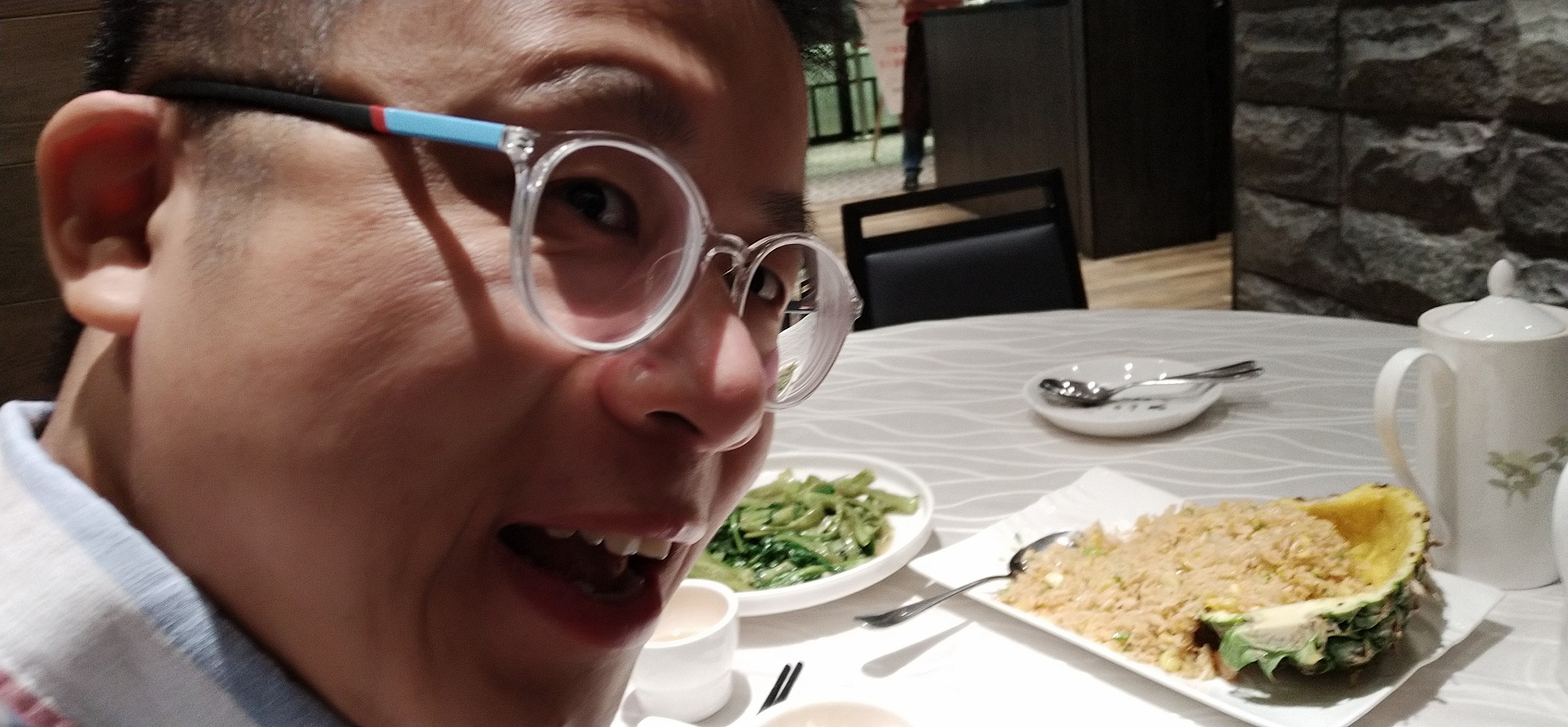 Article Name
Frank celebrates 10-year anniversary as a tour guide on 31 August 2020!
Description
31 August 2020 is the 10-year anniversary for Frank to be a tour guide
Author
Publisher Name
Easy Hong Kong Private Tour
Publisher Logo