Full day private car tour for Macau starts at Hong Kong

We signed up for 3 tours with Frank...You certainly get your money's worth...and more!   SUSAN BEGYN

Frank was the very BEST guide! He had our morning…planned & timed perfectly.   DIANE B.

Frank gave us a great, relaxed, and very informative tour…I highly recommended him!   LYNN LOPEZ

Frank had the logistics carefully planned so that we felt VIP walking into every point of interest.   VALERIE QUICK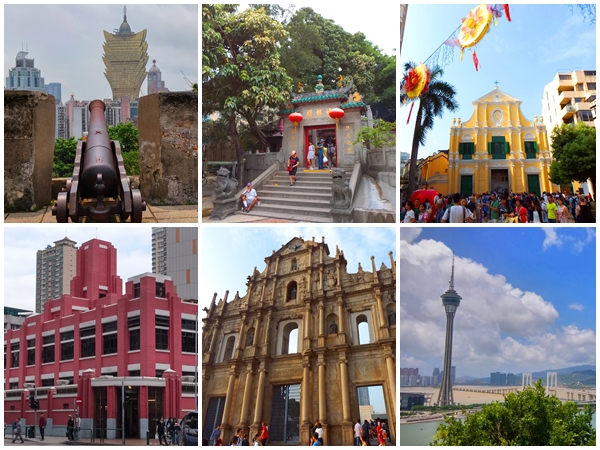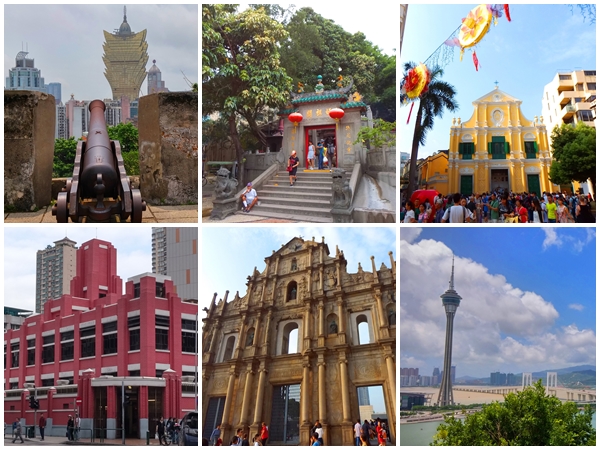 Click to browse photo album of sightseeing points
Macau full day private car tour start at Hong Kong offers YOU good value for money by covering round trip high speed ferry ticket, full day private guide service, 4-hour limousine service with driver and local lunch.
YOU get a hassle-free private tour with more privacy and extra comfort in the casino resorts & UNESCO-acknowledged World Heritage, Macau Historic Center.
During YOUR private Macau city tour by limousine, YOU visit the highlights, A-Ma Temple, St Paul's Ruins, Mount Fortress etc. with YOUR private guide.
YOU also visit lots of hidden gems, Red Market, the Penha Hill, Taipa Houses Museum, Taipa Grande Inclined Elevator etc.
YOU can taste the included Portuguese Egg Tart snack and local Cantonese lunch.
The tour is suitable to be the cruise passengers' shore excursion in Macau.
Just book the superior and relaxed Macau full day private car tour start at Hong Kong to make good use of YOUR time in Macau!
Remember, PLEASE bring along PASSPORTS for immigration!
---
Macau full day private car tour start at Hong Kong program
-9-hour Macau tour starts at 0800, we can pick YOU up at: hotel (on the north Hong Kong Island or in Kowloon Peninsula) / Ocean Terminal / Kai Tak Cruise Terminal
-Take Turbojet to Macau(included)
-Take limousine with driver (4-hr service) to local neighborhood, Three Lamp District, walk the market to see locals' dining & shopping habits. A photo stop at the old Red Market
-To St Paul's Ruins, Old City Wall, Na Tcha Temple & Mount Fortress (Macau Museum), see Catholic missionaries' achievement in Macau, Macau's defense and Macau's religious harmony
(If situation allows, YOU may walk to St Paul's through Senado Square, where YOU see Holy House of Mercy, St. Dominic's Church etc. )
-To A-Ma Temple, learn the origin of Macau
-To Penha Hill, see beautiful sea view and Chapel of Our Lady of Penha
-Enjoy Cantonese lunch(included)
-Learn Macanese culture at Taipa Houses Museum & enjoy the view of Cotai Strip by Taipa Grande Inclined Elevator
-Visit one of the casinos on Cotai Strip, see gambling culture and taste egg tart(included) (car leaves).
-To pier by shuttle & take Turbojet to HK(included)
-Tour ends at meeting point
BOOK this private tour
---
Macau full day private car tour start at Hong Kong booking process
Booking step one: choose YOUR tour date
The Google Calendar below helps YOU to choose YOUR tour date. For computer user, please fill in the booking form on the right. For smart phone user, please click here to fill in the booking form.
We are still fully available on the days with bookings already. Frank the tour guide and his friends are available to serve YOU. For further questions for our availability, please email us.
Booking step two: fill in booking form
Booking step three: pay through PayPal

TOUR PRICE:  (duration 9 hours)
The tour price includes:
English/Mandarin/Cantonese speaking Macau private tour guide service
Round trip Turbojet ferry economy class ticket for the traveler(s) and guide
4-hour 8-seater car service with driver in Macau for sightseeing
Transfer to ferry pier from meeting point by coach organized by the ferry ticketing agent
Transfer to meeting point from ferry pier by coach organized by the ferry ticketing agent
Local Cantonese lunch
Portuguese egg tart snack
This tour (up to 5 people) has a BASE cost (498USD) plus a PER PERSON cost (118USD) for one activity…
Round trip Turbojet ferry economy class ticket
Local Portuguese lunch or local Chinese dim sum lunch
Portuguese egg tart snack
Transfer to ferry pier from meeting point by coach
Transfer to meeting point from ferry pier by coach
Private car arrangement:
We use the clean and air-conditioned Toyota Noah 8-seater MPV as the transportation for the small party (best for 1-4 people). For 5-6 people group, if YOU accept the smaller legroom in car and accept to sit on the middle seat(s) in car, please contact us to confirm the booking.
Tour Exclusions:
–Please contact us for extra payment details for the pick up at airport and/or transfer back to airport, which are NOT included.
-Any items (like drink during dinner) or purchases of a personal nature are not covered in the price of the tour.
YOU may browse our privacy and cancellation policy.
---
Client review for Macau full day private car tour start at Hong Kong at Easy Hong Kong Private Tour
Macau full day private car tour start at Hong Kong
Average rating:
2 reviews
May 12, 2018
Thank you!
I thank you very much for an excellent tour guidance and extreme care taken by you, in showing us around Hong Kong, Lantau and Macau islands, early this month.
Thank you very much Dr Rao! We hope Macau full day private car tour start at Hong Kong can show you the World Heritage Buildings, casinos and local culture on the easy and enjoyable way! We just upgrade the Macau tour program to make it even better after listening to different clients' opinions!
Nov 23, 2017
Frank Law: He's GREAT!
My wife and I had four tours with Frank Law: two 4 hour tours (Kowloon and the New Territories) and two 8 hour tours (Lantau Island and Macau). Being a Hong Kong native himself, Frank knew all the tricks of getting around the city. For instance, he arranged for us to visit Big Buddha by taking a special taxi up the BACK side of Lantau Island through the area forbidden to tour buses. We got there right when it opened BEFORE all the other tourists arrived. When we were finished, we went DOWN the gondola on the front side of the island that the other tourists were using to come UP. We saw the really long lines that we avoided by using Frank as our guide. He also knew when to go to the many other sites we visited to avoid the crowds and traffic problems. We really appreciated his insider-knowledge about these things - he made our visit to the Hong Kong area much more efficient.

Frank's knowledge of Hong Kong AND Macau was extensive. His command of English is excellent and we had zero problem understanding each other. The drivers he selected for the days we used a car were great too. We highly recommend Frank Law as a guide for your time in Hong Kong and Macau!
Thank you, Scott! We aim at offering clients the easy and enjoyable private car tour in Macau, which covers the World Heritage buildings, local neighborhood and casinos. With the well planned tour program, clients can do more and see more!
Other private car tour options
---
Summary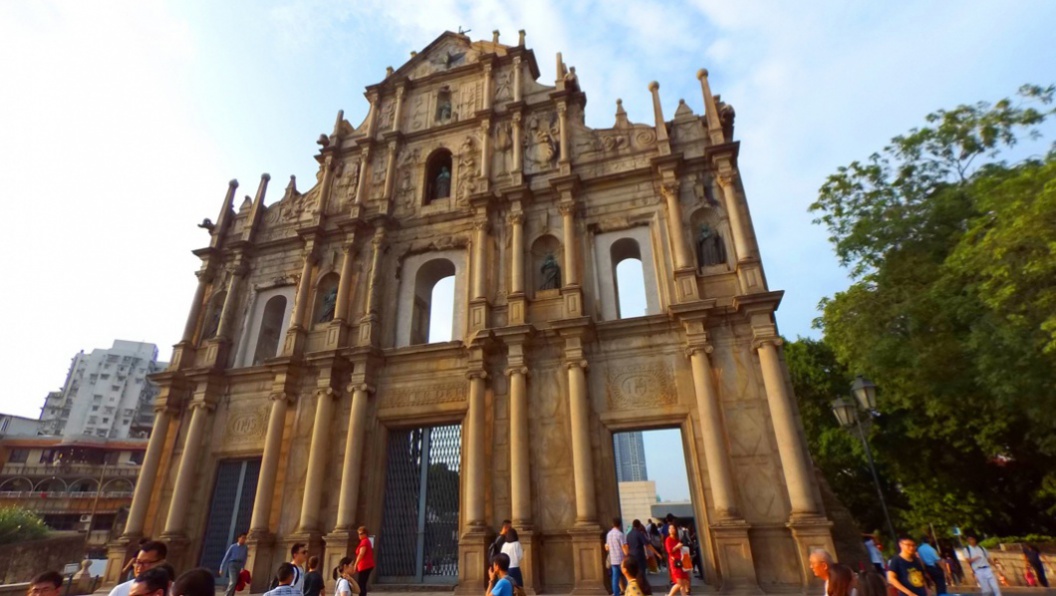 Service Type
Macau full day private car tour start at Hong Kong
Provider Name
Easy Hong Kong Private Tour
,
RM 1402 MEI KING HSE MEI TIN EST TAI WAI NT
,
Telephone No.852-62001425
Area
Description
Visit Macau's heritage and casino in a full day tour