Full day private car tour for Hong Kong Island and Kowloon

We signed up for 3 tours with Frank...You certainly get your money's worth...and more!   SUSAN BEGYN

Frank was the very BEST guide! He had our morning…planned & timed perfectly.   DIANE B.

Frank gave us a great, relaxed, and very informative tour…I highly recommended him!   LYNN LOPEZ

Frank had the logistics carefully planned so that we felt VIP walking into every point of interest.   VALERIE QUICK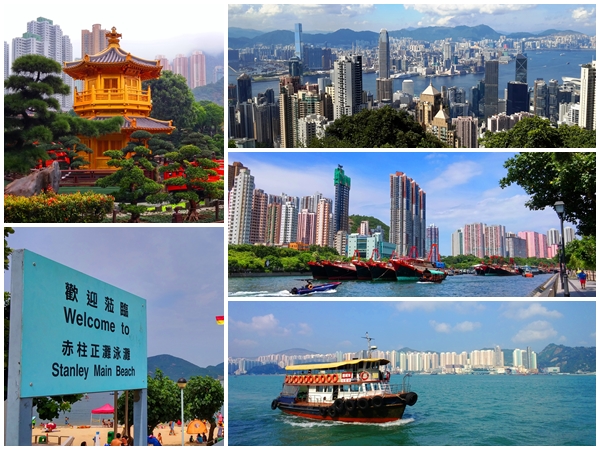 Click to browse photo album of sightseeing points
Hong Kong Island Kowloon full day private car tour offers YOU good value for money by showing YOU the famous sightseeing points and the hidden gems of Hong Kong Island and Kowloon Peninsula.
YOU can visit the well-known must-go sightseeing points: Victoria Peak, Aberdeen Fishing Village, Stanley Market etc.
YOU can visit the new but traditional Chinese wooden architecture, Chi Lin Nunnery, and learn the Chinese culture at the Nan Lian Garden.
YOU can see the spectacular view of old Kai Tak Airport/new Kai Tak Cruise Terminal during local ferry ride.
The program includes Peak Tram ride, sampan ride, local dim sum lunch and local ferry ride.
YOU can directly proceed to Peak Tram platform with fast-track entry and really skip ticketing and waiting line, with YOUR private guide.
The tour is very suitable to be the cruise passengers' shore excursion.
Just book the superior and relaxed Hong Kong Island Kowloon full day private car tour to make good use of YOUR time!
---
Hong Kong Island Kowloon full day private car tour program
-8-hour Hong Kong Island Kowloon full day private car tour starts at 0830
-Pick up at hotel (on the north Hong Kong Island or in Kowloon Peninsula), Ocean Terminal, Kai Tak Cruise Terminal
–Hong Kong Island:
Victoria Peak, enjoy breathtaking view, one-way Peak Tram ride(included)
Aberdeen, enjoy sampan ride at the floating fishing village(included)
Via Repulse Bay, to Stanley Market, enjoy nice scenery & shopping spree
Local Dim Sum Lunch in a local restaurant(included)
Via the amazing Tai Tam Tuk Reservoir back to the city
Take included local ferry ride to cross the Victoria Harbour. See the stunning view of new Kai Tak cruise terminal, which is the old airport
–Kowloon Peninsula
Nan Lian Garden, learn Chinese architecture and gardening in the oasis inside a concrete city
Chi Lin Nunnery, see the new but traditional Chinese-style architecture and say hello to Buddha
If time allows:
To Wong Tai Sin Temple, learn the famous and popular local belief and interesting lucky stick fortune telling
Shau Kei Wan Wet Market, see locals' dining and shopping habits
Tour ends at the meeting point or Kowloon's MARKET at about 1630.
---
Hong Kong Island Kowloon full day private car

booking process
Booking step one: choose YOUR tour date
The Google Calendar below helps YOU to choose YOUR tour date. For computer user, please fill in the booking form on the right. For smart phone user, please click here to fill in the booking form.
We are still fully available on the days with bookings already. Frank the tour guide and his friends are available to serve YOU. For further questions for our availability, please email us.
Booking step two: fill in booking form
Booking step three: pay through PayPal

TOUR PRICE: (Choose right number of people below)(duration 8 hours)
The tour price includes:
English / Mandarin / Cantonese speaking private tour guide service
Air-conditioned 8-seater car with driver
One-way Peak Tram ride
Sampan ride at Aberdeen
One-way public ferry ride
Local dim sum lunch
This tour (up to 5 people) has a BASE cost (547USD) plus a PER PERSON cost (37USD) for four activities…
One-way Peak Tram ride
Sampan ride at Aberdeen
One-way public ferry ride
Local dim sum lunch
Private car arrangement:
We use the clean and air-conditioned Toyota Alphard 8-seater car as the transportation for the small party (best for 1-4 people). For 5-6 people group, if YOU accept the smaller legroom in car and accept to sit on the middle seat(s) in car, please contact us to confirm the booking.
Tour Exclusions:
–Please contact us for extra payment details for the pick up at airport and/or transfer back to airport, which are NOT included.
-Any items (like drink during lunch) or purchases of a personal nature are not covered in the price of the tour.
Client review for Hong Kong Island Kowloon full day private car tour at Easy Hong Kong Private Tour
Hong Kong Island & Kowloon full day private car tour
Average rating:
1 reviews
Jun 13, 2018
Wonderful Hong Kong Experience
We were a little nervous booking a full day Hong Kong tour knowing how hot and steamy the weather can be. Sure enough the day of our tour had a heat advisory issued. We were happily surprised at how comfortable we were with our two children thru the whole day. Frank whisked us from the AC car to site to site and back to the car where the driver had water waiting. The boat ride on the harbor was my favorite stop. My kids enjoyed the Coastal Defense museum at the site of an old fort, which was an improvised stop by Frank to beat the heat. The cable car ride to Victoria Peak was a family favorite ending with some amazing photos. Knowledge and endearing tour guide who catered the tour to match our expectations, highly recommend.
Thank you very much, John! It is important for us to offer clients relaxation and comfort during our private car tour, especially during the hot and humid summer time. Private car arrangement guarantees clients a place to relax during car rides between sightseeing points. As the beautiful Nan Lian Garden is largely outdoor, it is good to replace the walk in the garden by the visit to the air-conditioned Hong Kong Museum of Coastal Defence. At the museum, YOU can see the military history of Hong Kong and the nice sea view of the Eastern part of Hong Kong! The included private car with driver also helps the guide to improvise the tour itinerary more easily.
---
Other private car tour options
Summary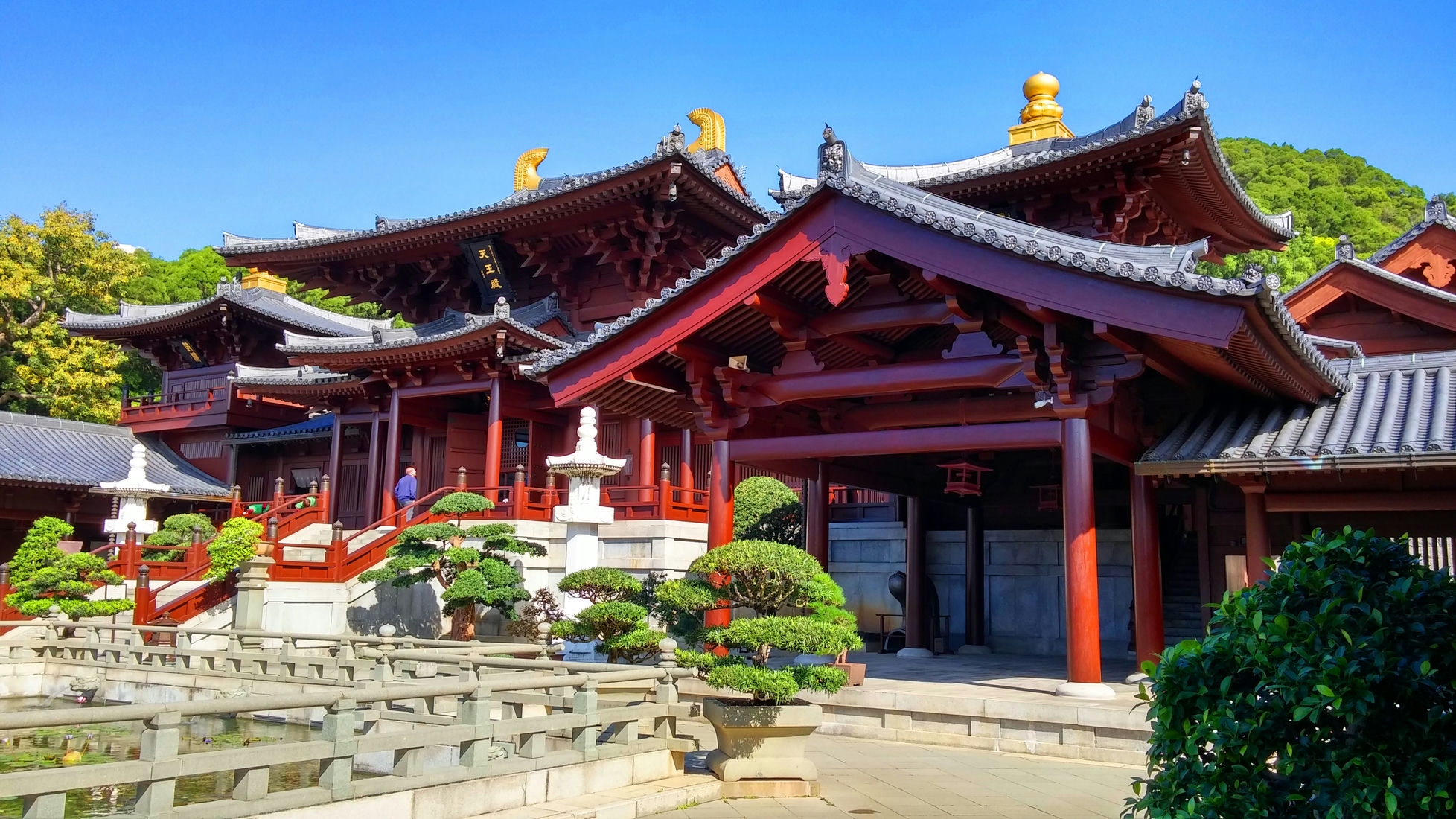 Service Type
Hong Kong Island Kowloon full day private car tour
Provider Name
Easy Hong Kong Private Tour
,
Hong Kong
,
Telephone No.852-62001425
Area
Hong Kong Island, Kowloon
Description
See Hong Kong's highlights and Kowloon's hidden gems in one tour