Macau full day private car tour start at Hong Kong includes round trip Turbojet ferry ticket, full day Macau private tour guide service of Frank Law & 4-hour limousine service with driver in Macau.
YOU get a hassle-free private tour with more privacy and extra comfort in the casino resorts & UNESCO-acknowledged World Heritage, Macau Historic Center.
During YOUR private Macau city tour by limousine, YOU visit the highlights, A-Ma Temple, St Paul's Ruins, Mount Fortress etc. with YOUR private guide.
YOU also visit lots of hidden gems, Moorish Barracks, the Penha Hill, Cunha St, Taipa House Museum, Coloane Fishing Village etc.
The tour is very suitable to be the cruise passengers' private shore excursion in Macau.
Just book Macau full day private car tour start at Hong Kong to get YOUR easy & enjoyable private tour experience in Macau!
Remember, PLEASE bring along PASSPORTS for immigration!
---
Macau full day private car tour start at Hong Kong program
-9-hour Macau tour starts at 0815, we can pick YOU up at:
-Macro Polo Prince Hotel Lobby for the guests staying in Kowloon's hotels (address: 23 Canton Road, Harbour City, Tsim Sha Tsui)
-Or Western Market entrance (on Connaught Road West, next to Hong Kong Jockey Club shop) for the guests staying on Hong Kong Island's hotels
-Take Turbojet ferry to Macau (included)
-Take limousine with driver (4-hour service) to Penha Hill, see rich VIPs' houses, beautiful sea view and Chapel of Our Lady of Penha
-To A-Ma Temple, learn the origin of Macau
-To Moorish Barracks, learn Macau's internal security history
-To St Paul's Ruins, Old City Wall, Na Tcha Temple & Mount Fortress (Macau Museum), see Catholic missionaries' achievement in Macau, Macau's defense and Macau's religious harmony
-To Taipa, visit Taipa House Museum & enjoy the view of Cotai Strip
-To Coloane, see stilt houses in fishing village & visit Chapel of St. Francis Xavier
-Visit one of the casinos on Cotai Strip (Limousine leaves).
-If situation allows, YOU can visit the Senado Square, where YOU can see Leal Senado Building, Holy House of Mercy, St. Dominic's Church, Kuan Tai Temple. . .
-If time allows, visit Red Market, Cunha Street & Hac Sa Beach
-To pier by hotel free shuttle & go back HK by Turbojet (included). Tour ends at HK pier
---
Macau full day private car tour start at Hong Kong booking process
Booking step one: check Frank's availability
Frank is available for the whole day on the days with no booking.
Frank is only available in the morning or afternoon or evening on the days with bookings.
When YOU find that Frank is available on the day, which you want to have YOUR private tour, please fill in the booking form.
If YOU have further questions for Frank's availability, please message Frank for help.
Booking step two: fill in booking form
Booking step three: pay through PayPal
TOUR PRICE:  (duration 9 hours)
The tour price includes:
Frank Law as YOUR Macau private tour guide (English / Mandarin / Cantonese speaking)
Round trip Turbojet ferry economy class ticket for the traveler(s) and guide
4-hour 8-seater car service with driver in Macau for sightseeing
This tour (up to 6 people) has a BASE cost (467USD) plus a PER PERSON cost (57USD) for one activity…
Round trip Turbojet ferry economy class ticket
---
Other private car tour options
---
Client review for Macau full day private car tour start at Hong Kong at Easy Hong Kong Private Tour
Average rating:
1 reviews
Nov 23, 2017
Frank Law: He's GREAT!
My wife and I had four tours with Frank Law: two 4 hour tours (Kowloon and the New Territories) and two 8 hour tours (Lantau Island and Macau). Being a Hong Kong native himself, Frank knew all the tricks of getting around the city. For instance, he arranged for us to visit Big Buddha by taking a special taxi up the BACK side of Lantau Island through the area forbidden to tour buses. We got there right when it opened BEFORE all the other tourists arrived. When we were finished, we went DOWN the gondola on the front side of the island that the other tourists were using to come UP. We saw the really long lines that we avoided by using Frank as our guide. He also knew when to go to the many other sites we visited to avoid the crowds and traffic problems. We really appreciated his insider-knowledge about these things - he made our visit to the Hong Kong area much more efficient.
Frank's knowledge of Hong Kong AND Macau was extensive. His command of English is excellent and we had zero problem understanding each other. The drivers he selected for the days we used a car were great too. We highly recommend Frank Law as a guide for your time in Hong Kong and Macau!
Thank you, Scott! We aim at offering clients the easy and enjoyable private car tour in Macau, which covers the World Heritage buildings, local neighborhood and casinos. With the well planned tour program, clients can do more and see more!
Summary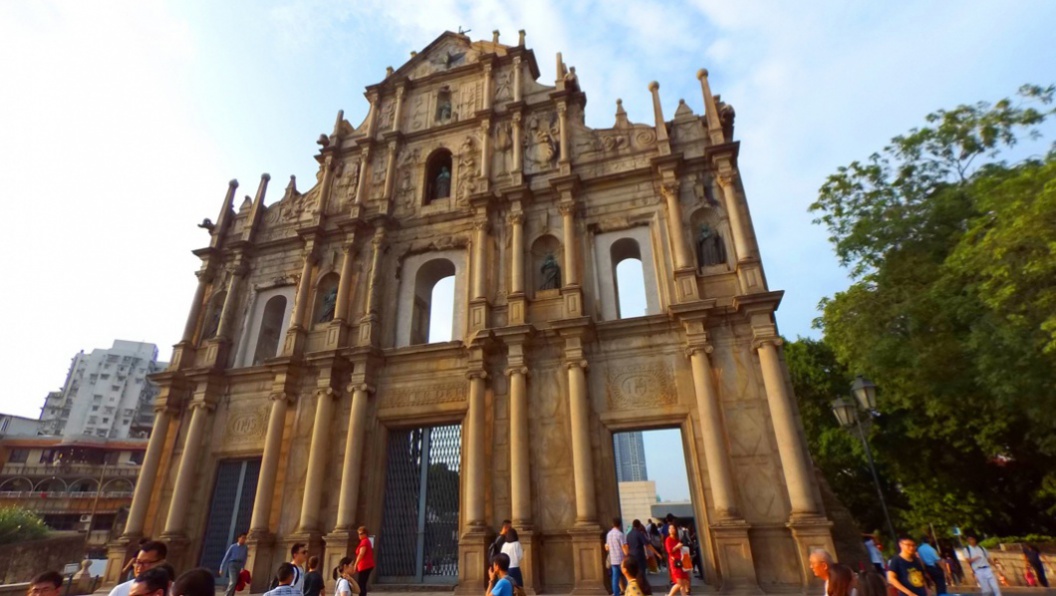 Service Type
Macau full day private car tour start at Hong Kong
Provider Name
Easy Hong Kong Private Tour
,
RM 1402 MEI KING HSE MEI TIN EST TAI WAI NT
,
Telephone No.852-62001425
Area
Description
Visit Macau's heritage and casino in a full day tour