Tram tour for four temples along the tram track on Hong Kong Island
YOU can take the double decker-tram to tour the interesting temples on the northern part of Hong Kong Island. Next to the temples, YOU can find a lot of other sightseeing, shopping and dining spots.
Just follow the Google Map attached and start YOUR tram tour…
Lin Fa Kung Temple at Tai Hang
Lin Fa Kung's main goddess is Goddess of Mercy.
The unique elevated octagonal temple was built on a big stone platform. So the flooding won't damage the temple when it was near the sea before reclamation.
The 'Fire Dragon Parade' in September (origin: use the incense sticks smoke to purify the place, so no more infectious disease!!!) and the 'opening of Goddess of Mercy Treasury' during Chinese New Year (YOU can 'borrow' money from the wealthy Goddess!!! The amount can be up to 10 billion!!!) are the two major customs related to the temple.
Tai Hang Area is now a famous dining area, with a lot of local and Western restaurants on the ground floor of the old residential buildings. Don't forget the outdoor food stalls, Tai Pai Dong, on the back alleys.
Pak Tai Temple at Wai Chai
Pak Tai, the North King, for the fishermen, is the main god the temple.
It is the largest temple on the Hong Kong Island. It has the largest Pak Tai Statue. YOU can find a little museum of temple inside.
Hung Shing Temple at Wan Chai
The main god, Hung Shing, is also a deity for the fishermen.
So it was built right next to the original shore line of Hong Kong Island for the convenience of the fishermen. The busy Queen's Road East in front of the temple was the beach and sea.
Nowadays the coast line is about 1.2 km away at the Hong Kong Convention Exhibition Center and Golden Bauhinia Square (please refer to the Google Map attached)!
After visiting the old temples of Wan Chai, YOU can go to the newly redeveloped 'Wedding Card Street' to enjoy shopping and dining. There are different street markets in Wan Chai too.
Man Mo Temple at Sheung Wan
There are two main gods. God of Man is the God of Literature for the students. God of Mo is the God of Martial Arts for the policemen and mafia members!
It is the most famous temple on the Hong Kong Island. Apart from its history and beautiful decoration, Man Mo Temple has the bilingual fortune telling sticks explanation service. This is unique in Hong Kong!
After checking YOUR luck, don't miss the nearby Hollywood Road for antiques, Cat Street for curios, SOHO for fine dining, PMQ for arts and the longest Central-Mid-level Escalator.
To prepare for YOUR tram tour for temples, YOU may browse the Chinese Temples Committee website.
Summary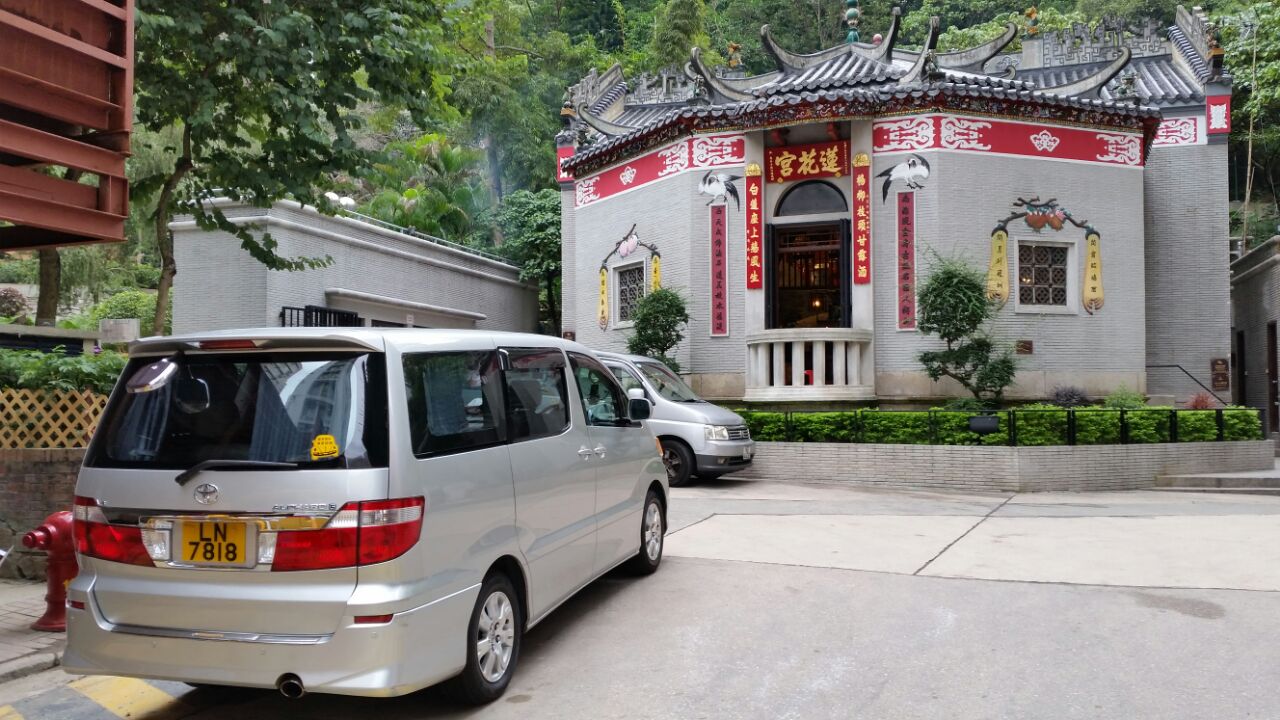 Article Name
FOUR temples along the tram track on Hong Kong Island
Description
Tram tour for 4 Hong Kong Island temples-Easy Hong Kong Private Tour
Author
Publisher Name
Easy Hong Kong Private Tour
Publisher Logo