Hong Kongers' big impact and good effect to the world
In 2019, Hong Kong had the so-called Anti-extradition law revision protest and the ensued riot.
It has big impact to the world.
For example, people do learn from the international city's recent history to organize the social movement in the USA.
The online propaganda and street unrest in Minneapolis, Chicago, Portland etc are very similar to the one happened in Hong Kong last year.
Now the world is resetting under global Covid-19 outbreak.
International tourism has ground to a standstill.
Although Hong Kong is now handling the third wave of outbreak, it is highly possible that the international city's citizens are gong to make a good effect to the tourism industry in the future by travelling more after the end of pandemic.
Frank's old video made in 2019, which shows you Hong Kongers' shopping spree for the discounted suitcase, may show you this tendency.
Actually the same department store still organizes the shopping spree day this year and a lot of Hong Kongers with masks still enjoy shopping after waiting a long time outdoor!
Big shopping spree for suitcase shows Hongkonggers wanderlust!
Suitcase shopping spree is only one part of the big sale activity.
The scene of many shoppers buy suitcase at the same time and bring them back home from the same shop is eye-catching and has a powerful promotion effect.
Brand name suitcase or the suitcase with cartoon figures can be a lot cheaper than normal (50%-90% off!!!).
Shoppers mostly buy more than one suitcase.
Some of them even buy two to three big and hard suitcase to prepare for their next trip.
You may wonder how they store suitcase at home when Hong Kong's housing price is high and living environment is compact.
Frank has no idea.
Frank actually was the passersby on the big sale day.
Frank always carries out one important thing, dodging the crowds for clients and himself!
People should learn from most HongKongers' good effect to the world 
Apart from learning from some Hong Kongers' big impact to organize social campaigns, people should learn from most Hong Kongers's good effect to prepare the next trip by buying extra suitcase.
Positive mind brings you happiness. Happiness is important for your good health.
You can plan your next trip after Covid-19 outbreak.
Frank the tour guide's private car tour service is waiting for you in Hong Kong.
See you later!
Summary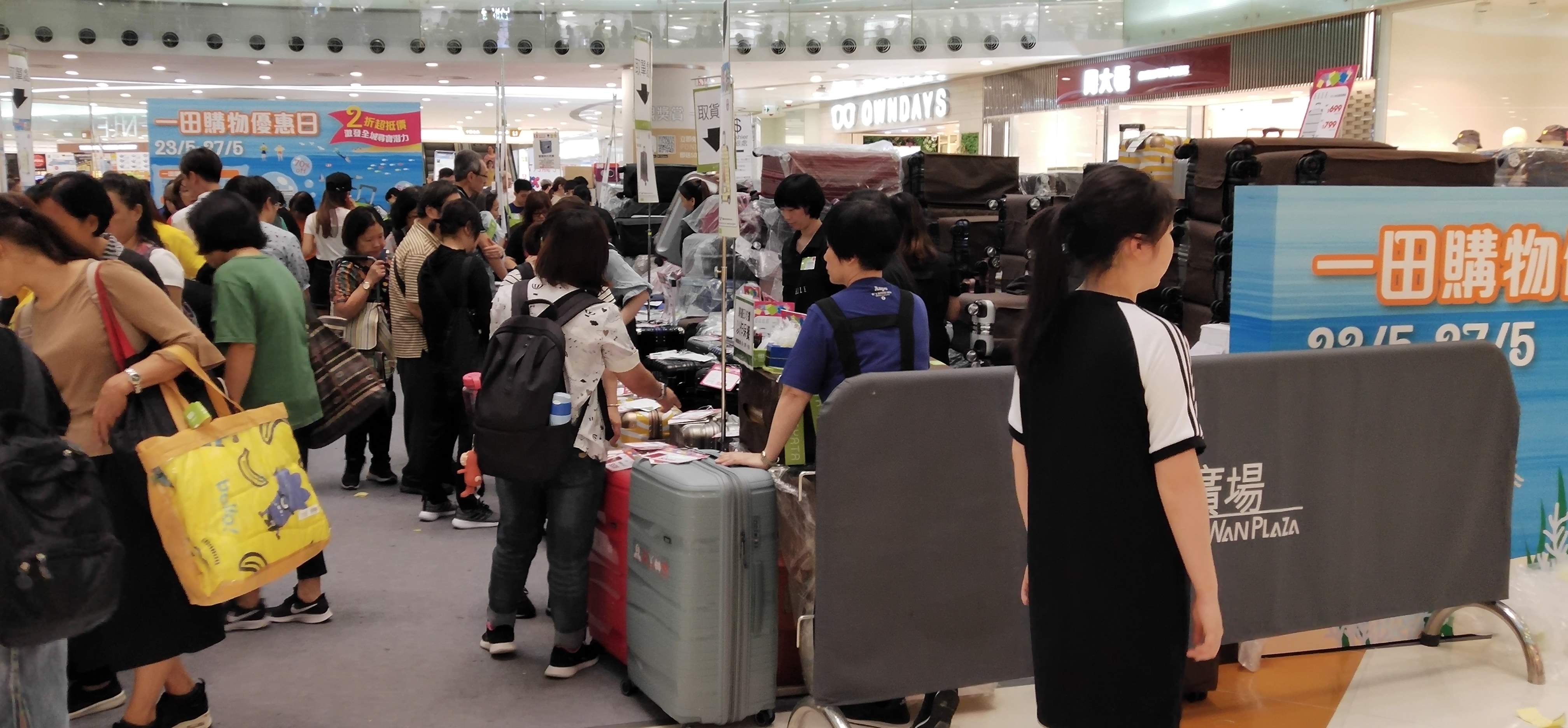 Article Name
HongKongers benefit the world by wanderlust, instead of social movement tactics or Molotov Cocktail
Description
Hong Kongers' big impact, social movement tactics and Molotov Cocktail, and good effect, wanderlust, to the world
Author
Publisher Name
Easy Hong Kong Private Tour
Publisher Logo