Enjoy good view during Frank's private car tour on scenic drive Kwun Tong Bypass
Kwun Tong Bypass is one of the scenic drives in Hong Kong.
You can see nice view there from a special angle there.
Travelers can enjoy the good view on Kwun Tong Bypass scenic drive and get even more for your trip during Frank's Hong Kong Kowloon full day private car tour.
Description for the nice view from Kwun Tong Bypass
Just under the Kwun Tong Bypass, that was the typhoon shelter for fishing boats and barges.
Now mostly lots of yachts have replaced the working boats.
As yacht club's berth's rental is extremely high, mooring the yachts there can save a lot of money, but it may be illegal!
Government is planning to build a recreational landmark, Kai Tak Fantasy, at the typhoon shelter.
Next to the pseudo-yacht club, that was the Kai Tak Airport Runway.
Now it is the grand Kai Tak Cruise Terminal.
It is 800m long and two large cruises can berth there at the same time.
Frank hopes he can pick up more cruisers there after Covid-19 during the private car shore excursion.
Behind the cruise terminal, that is the busy and beautiful Victoria Harbour, Hong Kong Island and Kowloon Peninsula.
From Kwun Tong Bypass, travelers can see Hong Kong's skyscrapers another special angle.
Travelers can also see how compact and densely populated Hong Kong's urban center is.
Enjoy good view on scenic drives during Frank's private car tour
You may have Frank's most popular Hong Kong Kowloon full day private car tour to enjoy the view on Kwun Tong Bypass and other scenic drives in Hong Kong.
Full day private car tour for Hong Kong Island and Kowloon. Tour programme includes…
English / Mandarin / Cantonese speaking private tour guide service
Air-conditioned sightseeing car with driver
One-way Peak Tram ride
Sampan ride at Aberdeen
One-way public ferry ride
Local dim sum lunch
Of course you can get more from the tour, e.g. go to Victoria Peak, take sampan boat, enjoy local dim sum lunch and visit nice Nan Lian Garden.
Actually Frank's well-planned private car tour programme is the sightseeing,dining and logistics solution.
You can get your money's worth, make good use of your time, tour Hong Kong in a relaxed manner and enjoy a sense of superiority.
See you in Hong Kong after Covid-19 pandemic!

Summary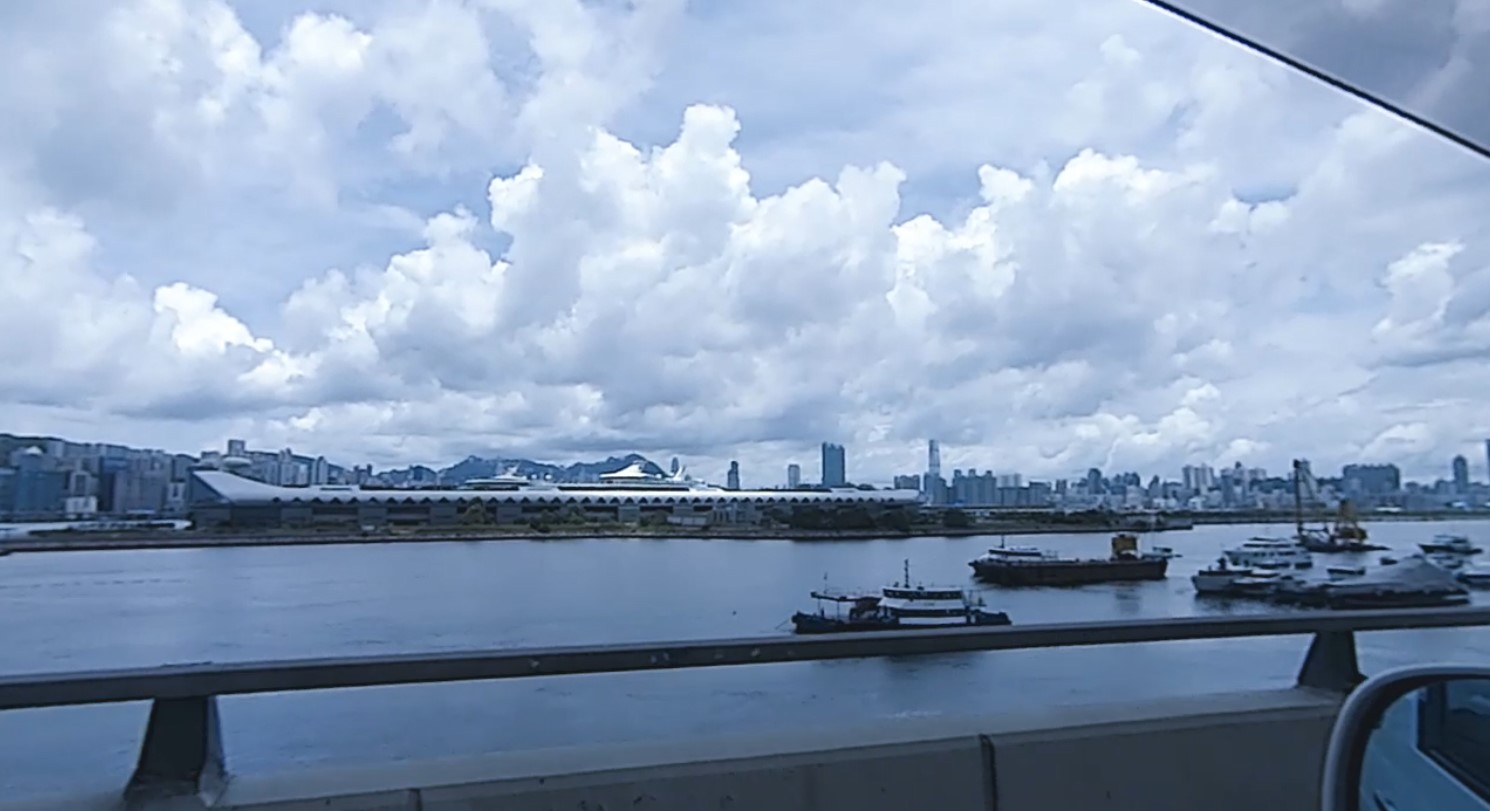 Article Name
Enjoy good view on Kwun Tong Bypass scenic drive during Frank's private car tour
Description
Enjoy good view during Frank's private car tour on scenic drive Kwun Tong Bypass
Author
Publisher Name
Easy Hong Kong Private Tour
Publisher Logo