9 tips to stay safe in hotel under new normal of Covid-19
Frank the tour guide has posts about the new sanitation measures and health precautions for planes and cruises…
Post for new sanitation measures for flying under pandemic new normal
Post for new sanitation measures about cruises after Covid-19
Post for cruise Mein Schiff 2's first voyage Covd-19 precaution
Today Frank is going to share and comment the 9 ways to stay safe in hotel under Covid-19 new normal from the blog post of Travel+Leisure.
It is better to stay home now.
However if you do need to travel now, you should follow the safety precautions below.
Frank the tour guide does hope everything can return to normal soon, but he has prepared the sanitation measures.
Once the clients return to Hong Kong in 2021, Frank the tour guide can still offer clients the easy and safe private car tour experience.
9 tips and Frank's comments
1 Choose a hotel at a safer place
(Frank's comments: This is the first priority. Actually if you know a place has high risk, you should not go there. One Hong Kong Covid-19 33 year old recovered patient traveled to Spain via London. When he returned to Hong Kong, he was found to be carrying virus again at Hong Kong Airport. This patient practices the Chinese proverb: Although knowing that tigers reside in the mountain, one still insists on walking up there. The tiger this time is Covid-19 and the man gets hurt!)
2 Check hotel's sanitation plan and handling of sick guests
(Frank's comment: The suffering hotels are doing their best to help the world to fight against virus and adapt to the new normal. Different hotel groups' have different sanitation plan. You may browse the post of Your Life Choices when you are choosing your next hotel.)
3 Social distancing within hotel
(Frank's comments: You wear mask and keep social distance at your homeland. You should practice this very useful precaution overseas. We should be vigilant amid the pandemic. Don't be too relaxed too early.)
4 Ask for room that is vacant for a few days
(Frank's comments: This is a good suggestion. Just in case if hotel staff cannot kill all the virus through cleaning, the virus will die after a few hours or few days. So it is safer to stay in rooms which has been empty for a few days.)
5 CIY (Clean it by Yourself) the high-touch area inside the room
(Frank's comments: Apart from the hotel thorough cleaning programme, you can actually have your own tailor-made sanitation programme in your own room for doorknobs, light switches, TV remotes, the bathroom, and any flat surfaces like tables or countertops. CIY (Clean it by Yourself) and don't touch too much things will be better for you.)
6 Get better ventilation by opening windows
(Frank's comments: You may need to call the hotel staff for help to open the windows of your room.)
7 Say NO to housekeeping
(Frank's comments: It is no need to call the housekeeper to clean your room every day. Just get some new amenities is enough.)
8 Order room service to dine alone in room
(Frank's comments: Apart from sanitation reason, dine alone in room is good as no one will disturb you when you enjoy your own delicacies.)
9 Say NO to shared facilities, gym, spa, swimming pool etc.
(Frank's comments: We have time. Enjoy ourselves later when everything returns to normal.)
You may read the original post of Travel+Leisure for your own reference.
Frank's private car tour keeps the preventive meausres
For Western travelers, it is still early to talk about a stay in Hong Kong hotel and a private tour in Hong Kong.
But Frank the tour guide has prepared the safety measures for clients.
When you plan your next holiday after Covid-19, you may consider Hong Kong as the layover stop or to stay in this international city for a few days.
Frank the tour guide's private car tour is here to help you to tour his homeland.
See you later in Hong Kong!

Summary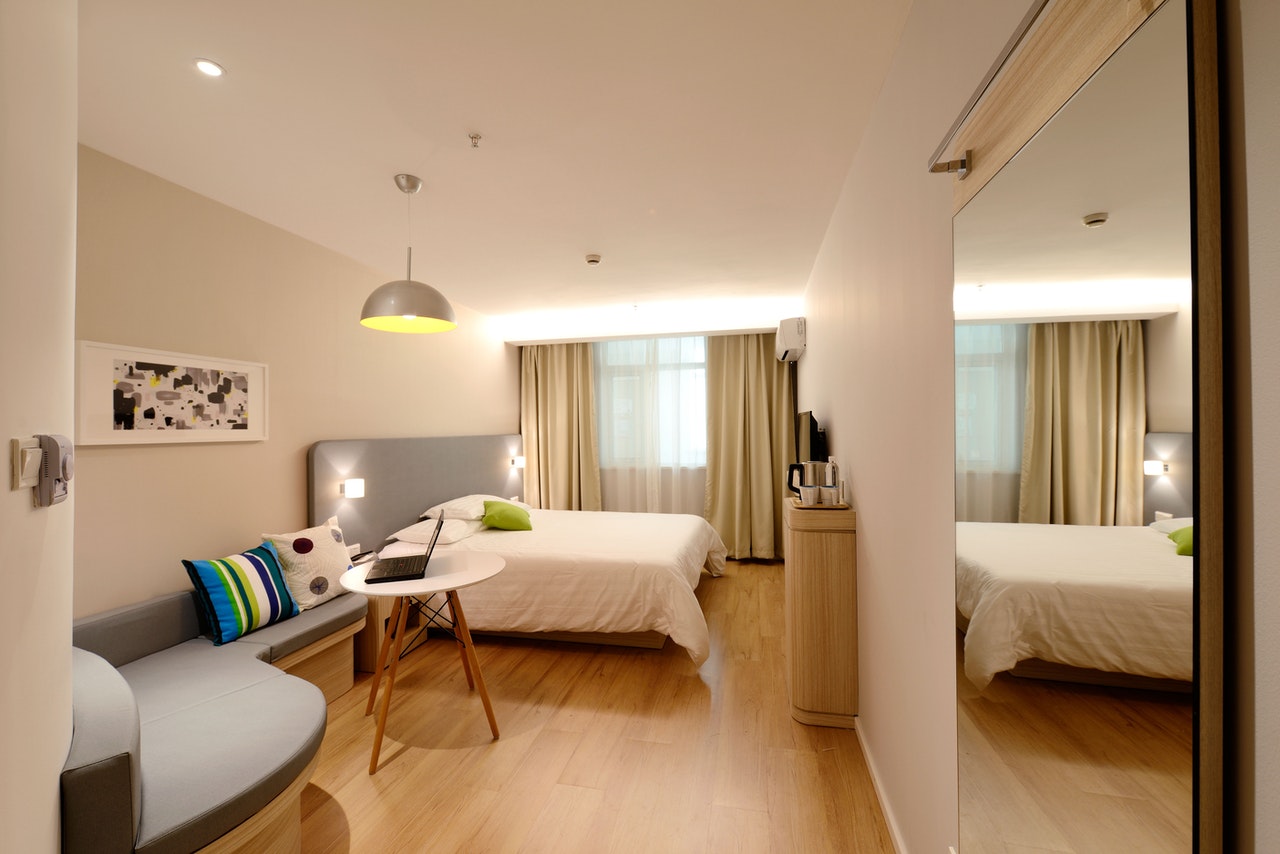 Article Name
Share 9 ways to stay safe in hotel under Covid-19 new normal
Description
9 tips to stay safe in hotel under new normal of Covid-19
Author
Publisher Name
Easy Hong Kong Private Tour
Publisher Logo