August 2020 Work report of Frank the tour guide
In the hot and wet August, although there was no tour job, Frank the tour guide was still diligent.
Frank celebrated the 10-year anniversary to be a tour guide and test the quality of the restaurants at the same time to prepare for the lunch spot of the Lantau New Territories private car tour.
Frank visited the revitalized Shanghai Street 618 Mall to design the new Kowloon tour programme.
Of course Frank continued the blog writing to prepare for the future, return of travelers, rebound of tourism and new bookings for private car tour.
Celebration plus food tasting, new Kowloon tour planning and continuous blog writing
Just on yesterday (31 August 2020), Frank the tour guide celebrated his 10-year anniversary to be a tour guide by a nice dinner.
Actually the dinner and lunch yesterday had another function.
Frank just wanted to find a more convenient local Chinese restaurant for the Lantau New Territories private car tour to make the tour programme smoother.
After the food tasting, Frank had made his choice.
Apart from restaurant, Frank also explored the new sightseeing point in downtown Kowloon, the restored Shanghai Street 618 Mall.
They were the old tenement buildings with veranda and were revitalized as a mall for young people and local culture.
It is a good sightseeing point in Kowloon because it has good location, a lot of history, strong air-conditioner and barrier-free facilities.
So Frank is going to add it to the existing Kowloon tour programme and the Kowloon New Territories private car tour under planning.
After finding new sightseeing point, Frank returned home to continue the blog writing.
Frank finalized the schedule: one post a day, five posts a week and 20 posts a month.
This can help Frank to offer travel tips to travelers, promote his private car tour service and still keep free time for reading, exercise and leisure activities.
All works for preparing new private car tour in the future
Frank the tour guide hopes his works can help him to tap the opportunities after the pandemic and the coming tourism rebound.
Frank is looking forward to 2021.
Hope can see you and serve you in Hong Kong during Frank's private car tour service.

Summary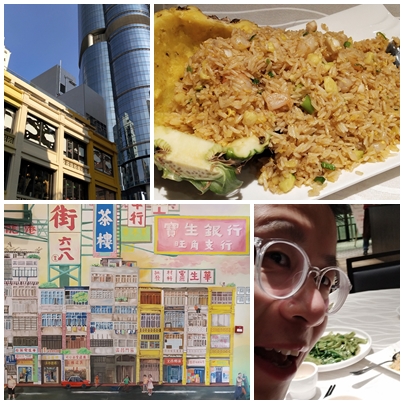 Article Name
Frank the tour guide work report for August 2020
Description
August 2020 Work report of Frank the tour guide
Author
Publisher Name
Easy Hong Kong Private Tour
Publisher Logo