Frank supports cruise lines' unsurprising shore excursion measure now
Recently different cruise companies have announced they just allow the cruise line shore excursion temporarily.
They say NO to independent private shore excursion service organized by other travel agents or the private tour guide, like Frank, until further notice.
Frank the tour guide supports this unsurprising temporary measure to keep the effectiveness of social bubble for protecting cruisers and minimize the chance of Covid-19 infection.
However, Frank thinks that this measure won't work in the long run as it violates what most cruisers want today, i.e. more easiness and privacy during shore excursion.
Frank does think when everything returns to normal, Frank can still serve the cruisers in Hong Kong by his easy private car shore excursion.
Frank thinks cruise lines' shore excursion measure works in short term only
Frank supports cruise lines' workable social bubble policy during their own shore excursion when the Covid-19 is still rampant.
If cruisers contact the outsiders, get infected and cause outbreak inside the cruise, the efforts to resume cruise business will be jeopardized.
So it was good to kick off the family from the cruise who left MSC's shore excursion group.
However, when the pandemic dies down because of vaccines or new treatments, cruises' temporary measure will not be workable because cruisers will want to get back their freedom and initiative to choose what they do like and want.
Cruisers do want to use their time during shore excursion more efficiently by skipping waiting for others and jewelry shop visit.
Cruisers do want to have the relaxed and all-inclusive sightseeing, dining and logistics shore excursion solution.
Cruisers want to get a sense of superiority.
Frank's private car shore excursion service can offer the above-mentioned benefits to cruisers.
5: "Our day with Frank in Hong Kong was spectacular…"
Peter Storrs (Toursbylocals) from the US
7 Dec 2019
5
 Review:
Our day with Frank in Hong Kong was spectacular, from pickup at the ship's terminal to hotel drop off. His itinerary was well planned and included many fascinating places and amazing views. We particularly enjoyed our drive to Stanley, seeing a side of Hong Kong rarely seen in pictures. We experienced a little bit of everything Hong Kong has to offer. Frank's very informative guiding brought everything together nicely. Our day with Frank far exceeded expectations. Highly recommended!
(Browse private tour page)
Frank's response: Thank you very much for your five stars review, Peter! Hong Kong Island Kowloon full day private car tour is our most popular tour. It is the well-planned and well-tested sightseeing, logistics and dining solution on Hong Kong Island and Kowloon. It covers the city's most popular highlights and the pretty Chinese cultural elements. Hong Kong situation is getting better now. Thank you for the loyal and brave Hong Kong Police Force! We welcome travelers to come to Hong Kong in 2020!(Message Frank to plan YOUR private tour)
Frank's private car shore excursion service is waiting for cruisers in Hong Kong
There is still a long way to go before cruises can return to Hong Kong.
Cruise temporary rule on shore excursion seems to restrict the cruisers on board only.
Perhaps cruisers may still find room or "loopholes" to have their own private shore excursion from independent private guide.
Can people have the pre-cruise excursion with pick up at hotel/airport and transfer to cruise terminal?
Can people have the after-cruise excursion with pick up at cruise terminal and transfer to hotel/airport?
When Frank is waiting for the answers, Frank will continue to prepare for the return of cruisers by keeping personal hygiene and private car's cleanliness.
Hope everything returns to normal soon!
See you in Hong Kong!

Summary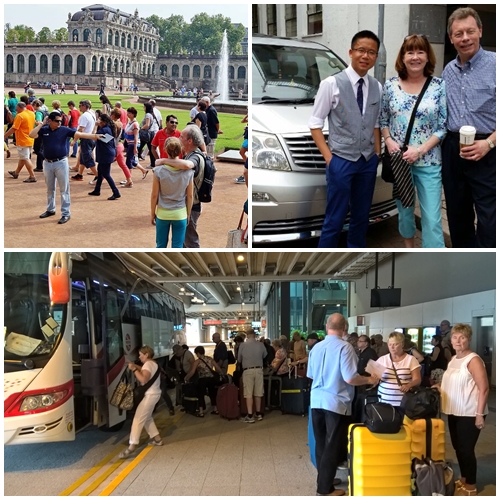 Article Name
Frank's comments on cruises just allow cruise line shore excursion NOW
Description
Frank supports cruise lines' unsurprising shore excursion measure now and thinks he can serve clients again by his private shore excursion soon
Author
Publisher Name
Easy Hong Kong Private Tour
Publisher Logo