5 stars good review for Frank shows three significant things for private guide
Mr. Stuart Holmes was the last client to give Frank's private car tour the good review before the pandemic-related global tourism standstill.
The 5 stars review of Mr. Holmes actually shows three important things for private guide, i.e. positive mind, flexible contingency plan and high quality.
Frank the tour guide will keep the above-mentioned good qualities and do the best during his private car tour service to secure more good reviews in the near future.
Good review shows that Frank's positive mind and flexible contingency plan keep high quality for his private tour
5: "Thanks to Frank and his tour, we had a great day…"
Stuart Holmes(Toursbylocals) from the UK
29 Jan 2020
5
 Review: Frank's tour was excellent!! He organised and arranged alternative transportation to tour the Big Buddha and monastery at virtually no notice due to ongoing critical Heath and medical crisis, HOWEVER this did not affect the quality of his tour for our group of 4 people. Frank is very knowledgeable and informative regarding the history, culture and development of Hong Kong which he provides in a positive way. Thanks to Frank and his tour, we had a great day!!!
(Browse private tour page)
Frank's response: Thank you Stuart! Ngong Ping Cable Car stops the service to help to stop the spread of the virus. We do send email to inform clients and arrange the alternative transportation to keep the easy private tour experience. We do learn from the Chinese Central Government, which has strong coordination, organization and mobilization power, to rearrange the program to keep our tour quality. We shall overcome the new virus! Welcome to our city Hong Kong and our country China when everything is back to normal!(Message Frank to plan YOUR private tour)
During private car tour and in life, Frank the tour guide faces changes and impacts very often, e.g. no cable car service during tour, riots in 2019 and pandemic in 2020.
Frank's positive mind helps him to avoid moaning, have clear thinking and focus on solution for problems.
So Frank can have easy and workable contingency plan to handle the impacts of cable car service stoppage (Find Lantau Taxi driver Simon to arrange the longer taxi ride), social unrest (Discuss with driver to change the tour programme) and Covid-19 (Quick and easy cancellation).
Frank's positive mind and high strain capacity help to keep the high quality of his private car tour.
Frank will use high quality to get more good reviews in the future
Positive Frank the tour guide believes everything will get back to normal and international tourism will rebound.
Frank will use his high quality private car tour to serve more clients and get more 5-star good reviews in the near future.
See you in Hong Kong after Covid-19!

Full day private car tour for Hong Kong and Lantau Island, which covers the Peak and Big Buddha with lunch. Tour programme includes…
English / Mandarin / Cantonese speaking private tour guide service
Air-conditioned 8-seater car with driver
One-way Ngong Ping Cable Car normal cabin ride
One-way Lantau taxi ride
Local dim sum lunch
TOUR DETAILS
Reviews for the private tour
Private car tour for Lantau Island Big Buddha with Ngong Ping 360 Cable Car ride. Tour programme includes…
English / Mandarin / Cantonese speaking private tour guide service
Transfer to Lantau Island by private 8-seater limousine with driver
One-way Ngong Ping 360 Cable Car ride tickets (normal cabin)
Private Lantau taxi ride
Transfer back to the city by private 8-seater limousine with driver
TOUR DETAILS
Reviews for the private tour
Summary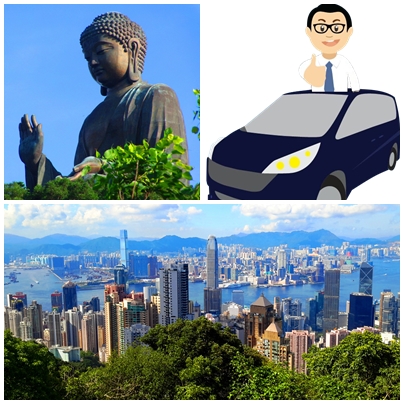 Article Name
Last good review before lockdown for Frank the tour guide shows three important things for private tour and life
Description
5 stars good review for Frank shows three significant things for private guide and life
Author
Publisher Name
Easy Hong Kong Private Tour
Publisher Logo