Visit to Che Kung Temple in Sha Tin is always suitable
Although worship more gods may get more protections, it is important to worship the suitable god.
It is always suitable to say hello to Che Kung at Che Kung Temple.
The temple's main god Che Kung is good at offering something necessary to people now and everyday, i.e. disease control, road traffic safety and good luck.
Frank the tour guide's New Territories private car tour series can bring clients to visit Che Kung Temple, say hello to monkeys, enjoy natural landscape and see Hong Kong's new towns easily.
Stories for Che Kung's power on disease control, road safety maintenance and luck offering
People believe Che Kung has power on disease control because of his background.
Mr Che was at first an army general and doctor.
General Che escorted the baby emperor to escape to Hong Kong and saved a lot of soldiers during Mongolian invasion.
So people deified him as god for good health and called him Che Kung ("Kung" is the honorific).
Native people in Sha Tin once faced the bubonic plague.
They built the Che Kung Temple to use Che Kung's magic power to try to curb the spread of disease.
It worked and this made the temple famous.
Temple keepers needed to keep the temple's popularity.
So they used the surname of the god "Che" (車), which also means "car" in Chinese, to promote Che Kung as the god for keeping traffic safety to attract the road users.
The marketing strategy worked again and temple keepers wanted to entertain the ever-increasing visitors.
So they made the metal pinwheels and paper pinwheels (Pinwheel in Chinese is called Fung Che 風車, which relates to Che Kung's surname again).
Up till now, during Chinese New Year, visitors can hit the drum three times and wheel the metal pinwheel clockwise (NOT anti-clockwise) one time to get good luck!
Visitors can buy the paper pinwheels home to bring the good luck home!
Temple keepers get more donations (buying incense sticks and souvenirs at temples are regarded as donations) and visitors get more good luck.
What a perfect win-win approach between the temple keepers and visitors!
Visit Sha Tin Che Kung Temple and see other nice things easily during Frank's New Territories private car tour series
It is easy to visit the interesting Che Kung Temple during Frank the tour guide's New Territories private car tour series.
You can experience the above-mentioned interesting local culture at Che Kung Temple.
You can also say hello to the naughty wild monkeys, enjoy the nice natural landscape and see the suburban new town.
See you in Hong Kong after the pandemic!
New Territories private car tour for monkeys, natural scenery and history. Tour programme includes…
English / Mandarin / Cantonese speaking private tour guide service
Air-conditioned sightseeing car with driver
TOUR DETAILS
Reviews for the private tour
Cover Big Buddha, Ngong Ping 360 ride, lunch and hidden gems in the New Territories. Tour programme includes…
English/Mandarin/Cantonese speaking private tour guide service
Air-conditioned sightseeing car with driver
One-way Ngong Ping Cable Car normal cabin ride
One-way Lantau taxi ride
Local dim sum lunch
TOUR DETAILS
Reviews for the private tour
See whole Hong Kong in one tour with lunch. Tour programme includes…
English / Mandarin / Cantonese speaking private tour guide service
Air-conditioned sightseeing car with driver
Sampan ride at Aberdeen
Local dinner at local restaurant
TOUR DETAILS
Reviews for the private tour
Summary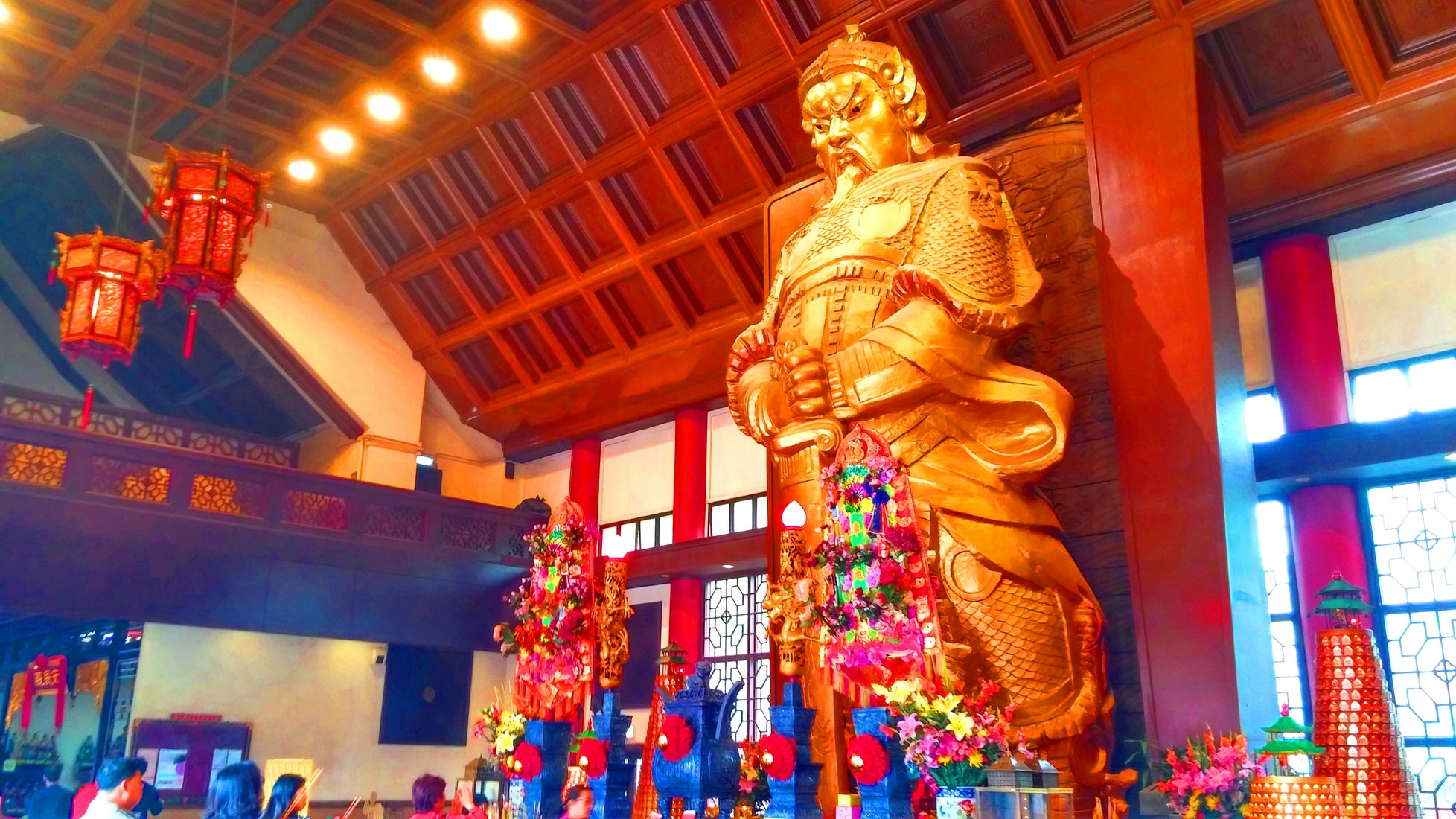 Article Name
It is always suitable to go to Che Kung Temple
Description
Visit to Che Kung Temple is always suitable during Frank's New Territories private car tour
Author
Publisher Name
Easy Hong Kong Private Tour
Publisher Logo