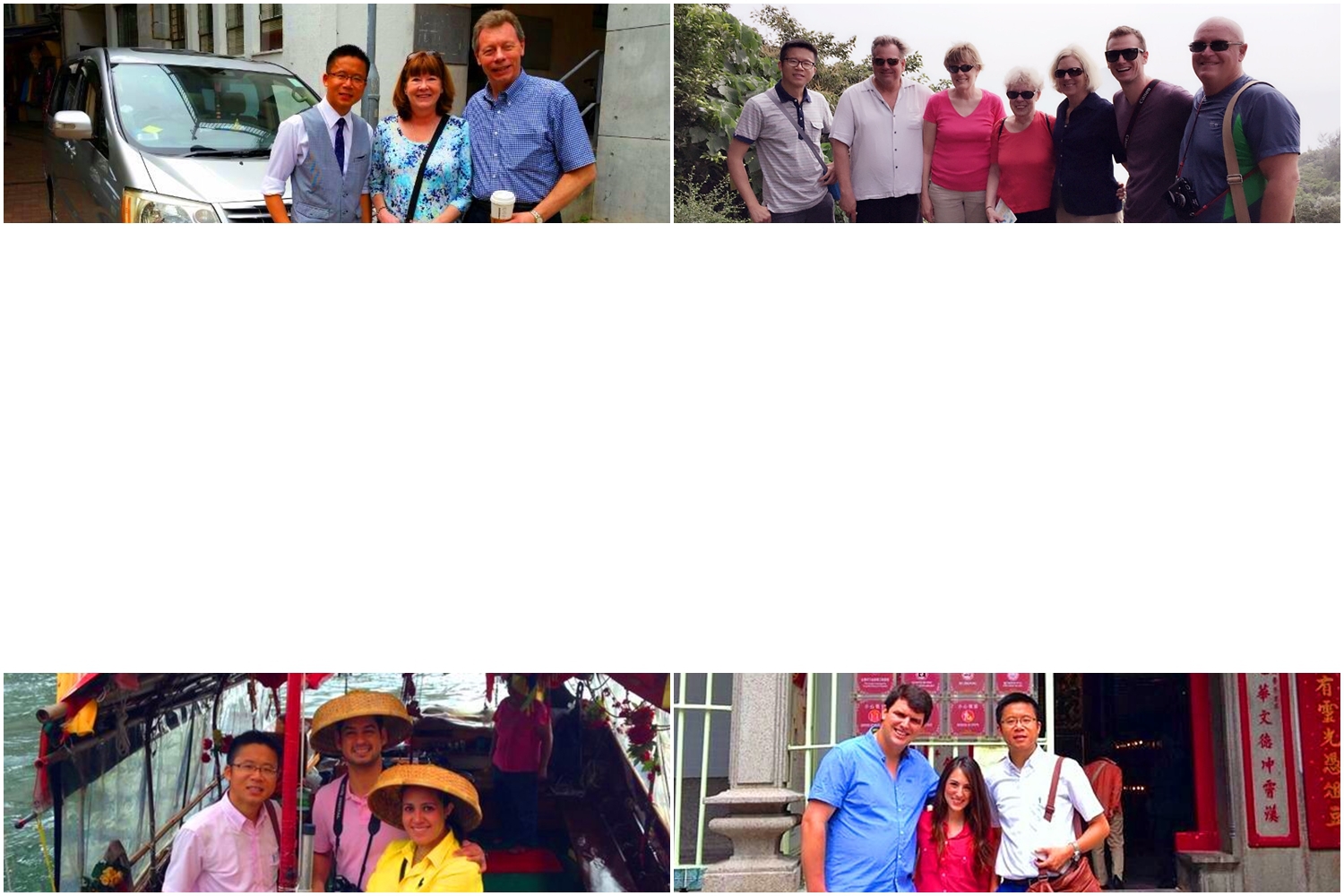 cruise slider
Frank with his driver Ringo fit the bill perfectly…I would highly recommend this tour!
JANET D.
We signed up for 3 tours with Frank...You certainly get your money's worth...and more!
SUSAN BEGYN
A great tour by Frank…I would consider our trip good value for money.  
GARY SWAIN
I highly recommend Frank..the tour was worth every penny spent.
ALAN JAYE
Choose YOUR private car tour
YOU get YOUR money's worth from Easy Hong Kong Private Tour 
Easy Hong Kong Private Tour's popular private car tours and private bus tours are reasonably-priced and all-inclusive.
YOU get YOUR money's worth as YOU get the well-planned sightseeing, logistics and dining solution from YOUR CEO (Chief Experience Officer), Frank, in Hong Kong and Macau!
YOU pay for YOUR private car tour's value and not for middleman's commission 
YOU book YOUR private tour from the Easy Hong Kong Private Tour directly.
There is NO middleman and commission. YOU save money and get the same good private car tour and private bus tour service.
Easy payment by PayPal and installment
YOU can pay the private tour fee through PayPal by YOUR credit card easily and safely.
If YOUR date of tour is two months or more away from the date of booking, YOU can choose to pay by Installment through PayPal easily.
To get YOUR easy and enjoyable private tour experience in Hong Kong and Macau, please choose and book Frank's Hong Kong or Macau private car tour options.