Travelers' Frequently Asked Questions (FAQ) for Hong Kong and my answers for YOU
In this blog, I am going to share my answers for travelers' FAQ for Hong Kong in June with YOU.
Summer holiday is coming. Many families ask for their 'amusement park private tour' and 'private car arrangement'.
Although cruise season will resume just in October, the frequent and experienced cruise passengers ask for 'the things to do at the Kai Tak Cruise Terminal'.
 Ocean Park tour / Disney tour? 
"I'm looking for a private tour for 2 adults, 2 kids in July. We would like to visit
1. Disneyland, 2. Ocean Park, 3. Ngong Ping and Buddha, 4. Victoria Peak"
In my opinion, it is no need to have the private tour for the Ocean Park and Disney.
YOU can go to the amusement parks by YOURSELF by taxi, metro and bus.
The helpful park staff can offer YOU assistance if YOU need. There is no role for the private guide in the parks.
Of course, YOU may consider the group or private transfer service (includes park tickets) by the travel agencies (the hotel pick up time in the morning and return transfer meeting time are rigid!).
Or YOU can have the private car tour first in the morning. At the end of the tour, the mini van can send YOU to the parks upon YOUR requests. Then YOU can stay behind and enjoy YOUR happy time with the kids…
The half day Lantau private car tour may end at Disneyland.
The half day Hong Kong Island private car tour may end at Ocean Park.
Van driven private tour for 8 people or more?
"We are a group of 5 adults and 4 kids and looking for van driven tour."
"My family and I (4 adults and 4 children) with luggage don't want a 24 seater bus, but a 12-13 seater. Is that an option?"
In a Hong Kong, the 'mini vans' for private tour or transfer are mostly the Toyota Alphard/Vellfire 7-seater cars (1 driver and 6 passengers) or 8-seater cars (1 driver and 7 passengers).
If YOUR small groups are 'too big', i.e. more than 6 people and with luggage, YOU need to hire a bigger car.
Hong Kong doesn't have the 10-15 seater van.
The 16-seater mini bus is the 'public light bus', which is not for YOUR private tour.
So YOU can only get a 24-seater or 28-seater private mini bus for YOUR 'too big' small groups.
Things to do at Kai Tak Cruise Terminal?
"Do you have any suggestions on what we could do at the Kai Tak Cruise Terminal? We are at the Celebrity Millennium."
As the area near the Kai Tak Cruise Terminal is still under development and the shopping mall inside had shut down, there is not much things to do at or near the Kai Tak Cruise Terminal.
As the cruises already have more than enough restaurants and the cruise passengers can enjoy the amazing Victoria Harbour view from the cabin windows, it is no need to to recommend the dim sum restaurant and cruise terminal's rooftop garden to YOU.
Actually as Kai Tak is remote, it is impossible to walk to the nearest places of interests (like the Mega Box Shopping Mall, Telford Plaza, Nan LIan Garden, Chi Lin Nunnery etc.).
YOU may take taxi or free shuttle bus to go out.
But the line at the taxi stand at the shuttle station can be long when all YOUR fellow cruise passengers want to take them.
Shore excursion should be the best choice for YOU.
YOU can consider the options from the cruises or from me…
Choose YOUR private car tours
More FAQ posts in the future 
I interact with a lot of clients and customers daily. So I am going to write more posts in the future to share more answers for travelers' FAQ for Hong Kong with YOU!
Summary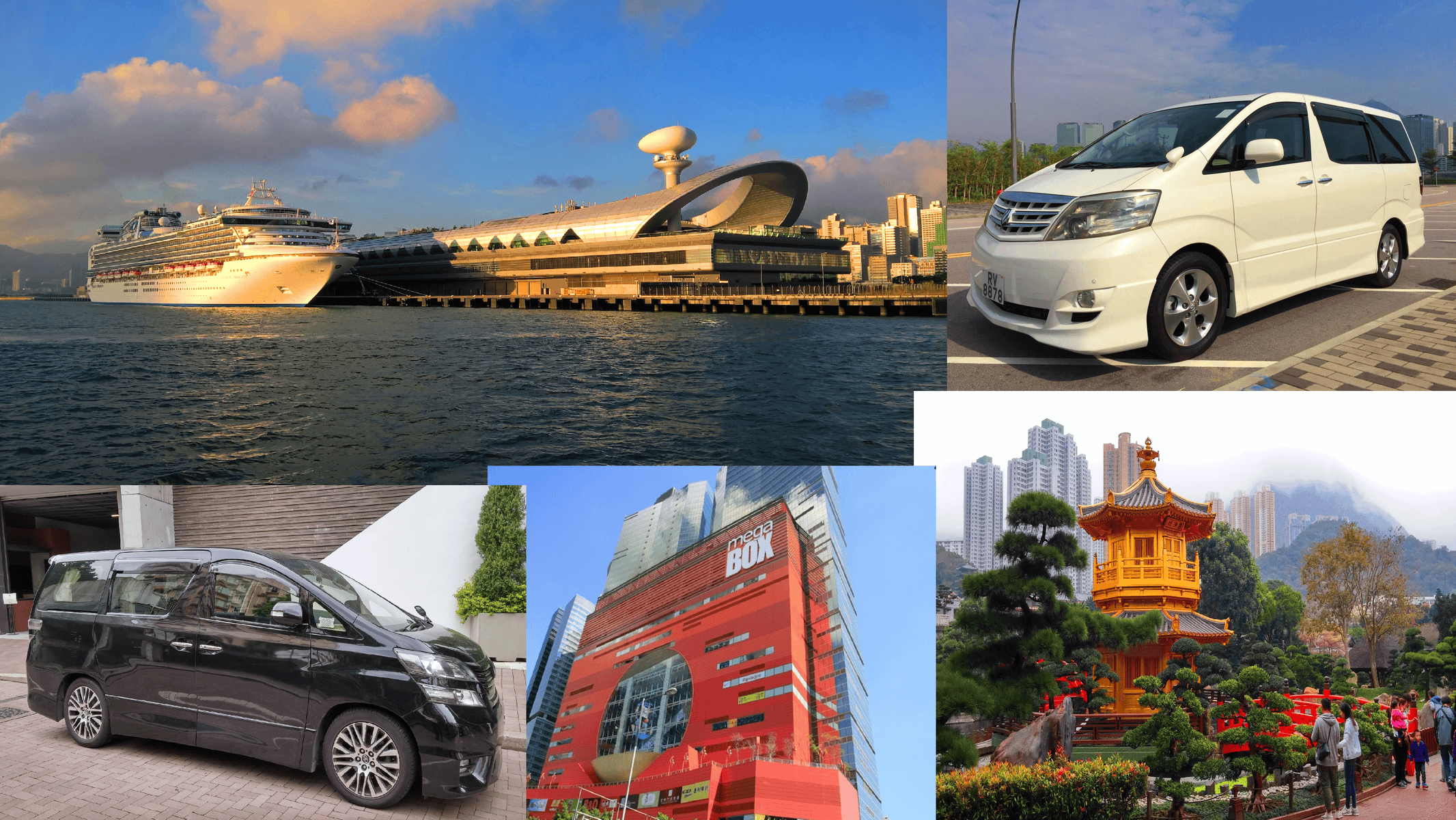 Article Name
Travelers' FAQ for Hong Kong June 2017 version
Description
Travelers' FAQ for Hong Kong private transports and things to do
Author
Publisher Name
Easy Hong Kong Private Tour
Publisher Logo