Samuel Bickett's case isn't related to Hong Kong National Security Law
American lawyer Samuel Bickett's conviction for attacking an off-duty police officer in Hong Kong's Causeway Bay MTR Station has become a hot issue on internet due to the tweets of Samuel, reports of Western press and comments of netizens.
Expats in Hong Kong should care deeply about Samuel's case and sympathize with his situation.
This blog post is not going to discuss whether Samuel is guilty or not as it is always inappropriate to question the judgement of the law court and Samuel is now appealing against his conviction.
Made in Hong Kong Frank the tour guide just wants to make one thing clear, Samuel's case is not related to the National Security Law for Hong Kong.
Samuel's case happened in December 2019.
The National Security Law for Hong Kong was enacted in July 2020.
The law is non-retrospective!
Most importantly Samuel's case was just about attacking an off-duty policeman.
It is not related to national security and politics.
According to the reports of the press, the correctional service officers did not mal-treat Samuel in the prison.
He just got the same treatment with other local prisoners.
It is not good to politicize the normal criminal case.
The new law actually doesn't affect the normal daily life of Hong Kong citizens.
Expats in Hong Kong should know most people in Hong Kong are talking about the consumption vouchers, the fully vaccinated young chef who wins a condo in the lucky draw, young singer Keung To of boy band Mirror, the skyrocketing housing price and the volatile stock market.
Normal people with normal IQ should know what is legal or illegal and what is suitable or overdone.
We should try to get a higher EQ to better handle the sudden occasion.
Good luck, Samuel!
Fully vaccinated Frank the tour guide is eager to share more about Hong Kong with expats and travelers during the easy Hong Kong private tour.
Hope can serve you in Hong Kong later!
For further questions, please contact Frank the tour guide
Summary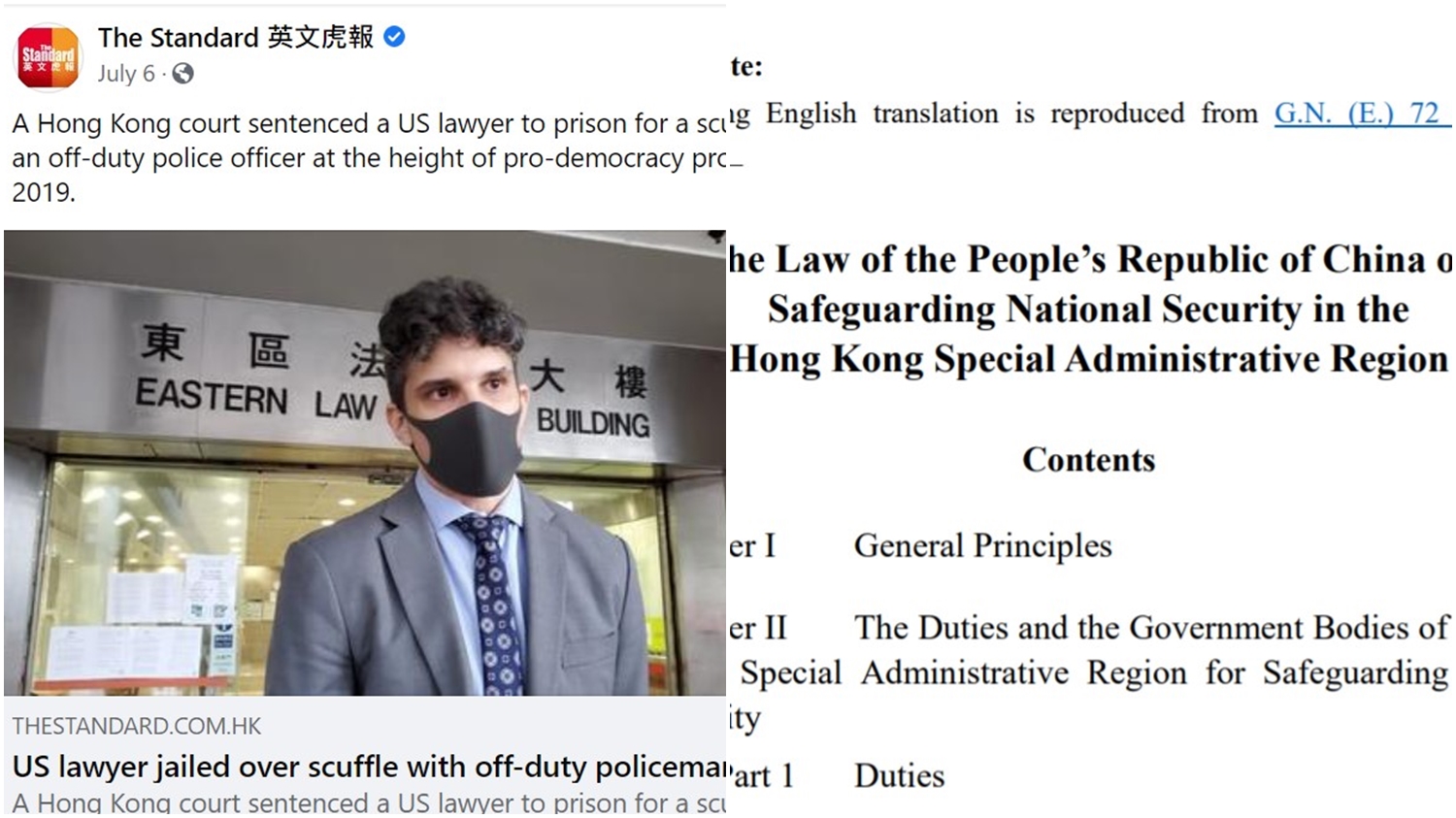 Article Name
Is Samuel Bickett's case related to National Security Law for Hong Kong SAR? NO!
Description
Samuel Bickett's case isn't related to Hong Kong National Security Law
Author
Publisher Name
Easy Hong Kong Private Tour
Publisher Logo