The colorful Hong Kong in Frank's short video
Frank's short video shows travelers his home city, the colorful Hong Kong…
What travelers can see at the colorful Hong Kong?
Ladies Market's colorful T-shirt stall shows travelers Hong Kong is the cultural kaleidoscope.
Nan Lian Garden is the "Oasis in the Concrete City" with green trees, colorful flowers, golden timber pavilion and red timber arch bridge.
Big Buddha is made by the bronze. It first looks bright, shinning and golden. Po Lin Temple, which built the statue in 1993, just has the renovation project in 2020 to remove the oxidation layer and pollutants on the statue, repaint the protective coating, and restore the solemn and compassionate appearance of the Big Buddha.
From Victoria Peak's lookout points under the green trees, travelers see the colorful Hong Kong skyline.
The kaleidoscopic wet market has a lot of different vegetables.
Hong Kong's Country Park is not just green. Travelers can see the grey in color dam of the reservoir and brown cows.
It is good to take the Ngong Ping 360 Cable Car to enjoy the view of colorful Lantau Island.
Chef at local restaurant combines the meat, seafood, vegetable to form the colorful, delicious and aromatic local meal.
Fishing village at Sai Kung Peninsula, sea and sky merge into one to form a picturesque view.
So it is good to use Hong Kong beautiful scenery as the backdrop for your wedding photo taking!
Frank wants to show you his colorful city in his private car tour
Frank the tour guide is eager to show travelers the different people, cultures and lives of his colorful home city, Hong Kong, through his private car tour service.
See you after Covid-19 in Hong Kong!
Summary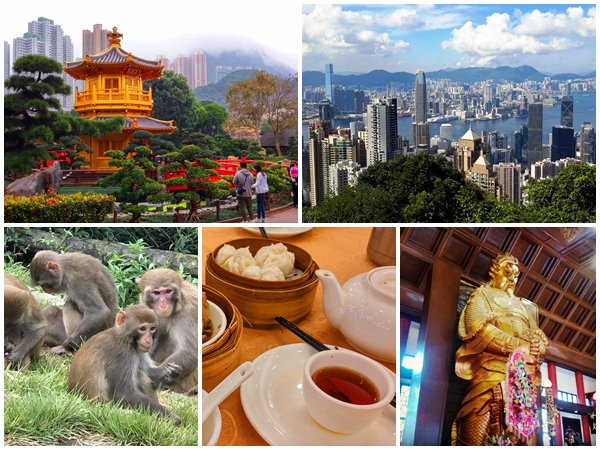 Article Name
Frank's short video shows travelers the colorful Hong Kong
Description
The colorful Hong Kong in Frank's short video
Author
Publisher Name
Easy Hong Kong Private Tour
Publisher Logo