Hong Kong vaccination campaign accelerates to cover most of the population
Hong Kong SAR's Covid-19 vaccination programme has begun on 26 Feb 2021.
The cumulative number of persons who have received their first jabs of vaccine has exceeded 200,000 on 15 March 2021 (You may check the most updated date here).
This encouraging result shows the campaign runs smoothly.
The government has decided to speed up the programme to cover people aged 30 or above.
Thus more than 5.5 million people, including about 300,000 domestic helpers, can receive their jabs if they want.
People now can choose from Made in China Sinovac vaccine and Made in Germany BioNTech vaccine.
Made in England AstraZeneca vaccine will be shipped to Hong Kong later.
Hong Kong SAR Government hopes most people in Hong Kong can be vaccinated at the end of 2021 to try to achieve the herd immunity and get back the normality.
Although there are different oppositions against the vaccination campaign, most people will take the vaccines voluntarily to get the coming vaccine passport and vaccine ID.
Hong Kong SAR's situation also shows that instead of following the efficient motherland China to contain the outbreak through community lockdown, mass testing and disinfection etc., the Westernized international city Hong Kong SAR just follows the path of America and England to rely on vaccine to end the pandemic.
This is another reflection of the running One Country Two Systems!
The vaccinated Frank the tour guide and driver Sam wait for clients in Hong Kong 
Now the vaccination campaign has opened up to the staff of Hong Kong tourism industry.
However, Frank the tour guide has already taken the first jab of Sinovac vaccine on 3 March 2021 at the private clinic near his home.
The pretty and helpful nurse has arranged the second dose for Frank and his mother on 2 April 2021.
Driver Sam told Frank through WhatsApp that he will be vaccinated within April.
Thus the fully vaccinated Frank the tour guide and driver Sam will wait for the clients to come back to Hong Kong.
Frank hopes he can serve clients again soon in his Hong Kong private tour.
For further questions, please contact Frank
Summary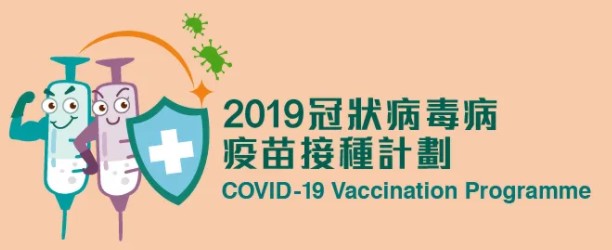 Article Name
Hong Kong's smooth vaccination programme further opens up to people aged 30 or above
Description
Hong Kong vaccination programme opens up to 80% of population.
Author
Publisher Name
Easy Hong Kong Private Tour
Publisher Logo