You should do the 7 most essential vehicle checks
Thank you to Eliza Brooks <eliza@linkbytes.net> for this guest blog. She is a recent graduate, marketing intern, passionate blogger and frequent traveler. This is her fourth post at Easy Hong Kong Private Tour blog! If you are interested in writing a guest blog for Easy Hong Kong Private Tour, please email us.
It is important for homeowners to know what they're looking at when it comes to checking their vehicle before driving off. With so many different things that could go wrong, it's not worth risking your life or the lives of others on the road with you. You don't want to be stranded in a dangerous situation because you didn't take the time to do some quick checks before leaving.
Vehicle check of course is the daily routine task of the driver of easy Hong Kong private car tour, Sam!
The first priority of Driver Sam and Frank the tour guide is to keep the safety of clients.
Here are 7 auto checks every driver should make before getting behind the wheel:
1.Check your tire pressure
Check your tire pressure regularly. Keep your eye on the tires and make sure they don't have bubbles or that they're not looking worn. If you notice any of these things, it's time to take them to the mechanic for an inspection. A lot of people think that just because their tire pressure light hasn't come on yet, it doesn't mean they're safe.  You should always be checking your tires to make sure they are in good shape. The tires should have enough air pressure to keep you on the road safely.
2.Make sure you have enough gas in the tank
When you're on a long trip, it's important to make sure your car is fueled up before you start your journey. The only thing worse than running out of gas is having to stop and refuel on the side of the road. Be smart and check that your car has enough fuel to get you where you need to go before making any plans with friends or family.  You don't want to ruin anyone's day with a last-minute dash for gas!
3.Inspect the Engine Oil Level and Condition
The engine oil level should be checked before any long trips. Check the oil to make sure it's at the right point in the car. If the car isn't running smoothly or if it seems like there is too much oil, you might want to take it in for an inspection.   When checking your engine oil, don't forget to examine it carefully to make sure that there are no visible particles floating around in-between the different layers of oil. These particles come from dirt or rust within parts of your vehicle and can cause problems with your engine. It's also necessary to make sure that the engine compartment should be free of leaks. The engine is the most important part of a vehicle and it decides the trade-in value of the car. Car trade in value is usually low compared to its retail values but it saves you the hassle of fulfilling certain formalities during the sale of your old car for buying a new one. So make sure to keep your engine in good condition all the time.
4.Test your brakes by driving slowly on a flat surface
To test your brakes, drive slowly on a flat surface. Apply the brakes gradually to ensure that you don't lock them up. When you're ready to stop, press down on the brake pedal firmly; it should feel like there's enough resistance for your car to come to an easy stop. If they don't seem to be working properly, make sure you take them in for an inspection right away. Because brake is the most important safety feature in your car, it's crucial that you're able to rely on them at all times.
5.Turn on headlights, blinkers, brake lights, and signal lights to make sure they're working properly
The most important safety features in your car are the headlights, blinkers, brake lights, and signal lights. Make sure you check all of these to make sure they're working properly before driving off. The easiest way to test is by driving at night; if they are working correctly, you should have no problem seeing other cars on the road or objects that are near the side of the roadway.  If not, it's worth taking them to a mechanic for inspection. It is important to have them working all the time.
6.Check that all doors are securely locked before getting behind the wheel of your car
When you're ready to head out, make sure you check to make sure the doors on both the passenger and driver's side are locked and secure. This is a safety hazard that can lead to you being in an accident, especially if one of your kids runs out in front of your car when your door isn't locked. Check that all other doors on the vehicle are closed tightly. This will help protect your family from dangerous accidents involving children who may dart out in front of traffic.  You don't want anything to happen to your family!
7.Get out of the vehicle and check for leaking fluids such as water or gasoline from under it
A car that leaks fluids can lead to a hazardous situation in your car. Be sure to check the vehicle thoroughly for any leaks before driving off. One of the most common signs of leaks is water coming up from underneath the driver's side tire. This could mean there is a leak somewhere in the area near the gas tank or brake system. If you do find any leaks, it's important to have them inspected right away so you don't encounter any problems while driving. Check under the vehicle carefully to make sure that all four tires are securely on the ground and that no one has tampered with anything underneath it.
Vehicle check is important to your safety
Driving a vehicle is one of the most important tasks in life. In order to be safe, you should always make sure your car has been checked before driving off on any journey. There are several safety features that can help ensure your family's safety throughout the duration of your trip and we have listed them all here! Be sure to check all that are mentioned above. Remember it's not just about your safety but also of the people who are driving with you. A good road trip starts with a car that's been checked thoroughly before heading off, so never ever miss these very important steps before driving off. You'll be safe and ready to go in no time!
Frank the tour guide and Sam the driver will continue to do the vehicle checks to keep the safety of the private car.
Fully vaccinated Frank is eager to offer the safe and easy Hong Kong private car tour to clients after the pandemic.
For further questions, please contact Frank the tour guide
This is a guest post of another blogger. If you are interested in writing a guest blog for Easy Hong Kong Private Tour, please email us.
Summary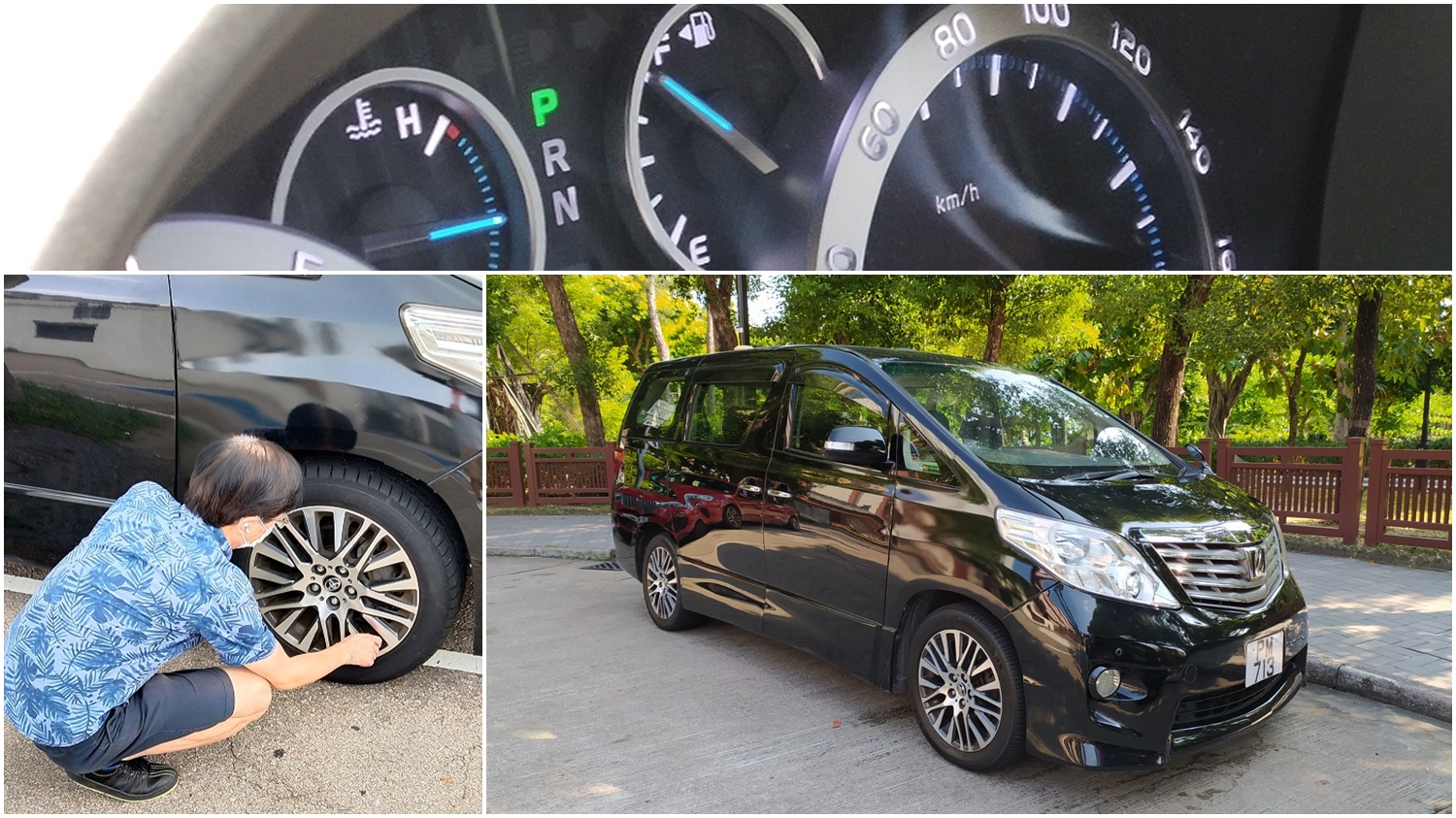 Article Name
7 MOST IMPORTANT VEHICLE CHECKS BEFORE DRIVING OFF
Description
You should do the 7 most essential vehicle checks
Author
Publisher Name
Easy Hong Kong Private Tour
Publisher Logo