Take KMB Bus route No 12 to TIY, Tour West Kowloon yourselves
Kowloon Motor Bus (KMB) bus route No 12 shuttles between Tsim Sha Tsui East (Mody Road) and Hoi Lai Estate.
The bus route covers the West Kowloon Area.
It can help the travelers to TIY, tour West Kowloon yourselves, to see something different from the old main road of Kowloon Nathan Road.
Frank the tour guide is going to show you 4 things-to-see on the route of KMB bus route No 12 in this post.
Tsim Sha Tsui East (Mody Road) bus terminus is close to the hotels on Mody Road, Hotel Icon, Intercontinental Grand Stanford Hotel, Kowloon Shangri-La Hotel etc.
It is easy for the travelers to take the bus route No 12 to see West Kowloon.
If travelers want to see the East Kowloon's highlights and hidden gems easily, travelers can take Frank's Kowloon private tour by private car.
Good view at West Kowloon
You can take bus route No 12 to go to see the beautiful view at West Kowloon.
At Nam Cheong Park (Please alight at Nam Cheong Park bus stop), you can see the seasonal pretty and showy view of the blossoming Tabebuia Chrysantha in spring.
Its common name, Golden Trumpet, just shows this Brazilian national flower's shape and color.
At Hoi Fai Road Promenade, you can see the nice sunset at the right time daily.
You can also see the boats at the quiet Yau Ma Tei Typhoon Shelter and tallest building in Hong Kong, ICC.
(Please alight at Pok Man Street bus stop, get in Olympic MTR Station Exit B, get get out at Exit E, use the footbridge to go to Hoi Fai Road, walk for about 10 mins)
At the Sky Corridor of West Kowloon Station and the rooftop of the West Kowloon Station Bus Terminus, you can see amazing Hong Kong Island skyline, beautiful Victoria Harbor view and the super tall high-end residential buildings at the top of Elements Shopping Mall.
(Please alight at Austin Station bus stop, get into Austin Station to walk to the rooftop garden)
The West Kowloon Station itself is a great architecture in West Kowloon.
Great architectures at West Kowloon 
Near the China Hong Kong City bus stop of bus route No 12, there are two great buildings at West Kowloon, Xiqu Centre and West Kowloon Station.
Xiqu Centre is the new opera house especially for the Cantonese Opera music performance.
It look like the stage curtain.
At the night time, it looks like a lantern.

由 <a href="//commons.wikimedia.org/wiki/User:Ceeseven" title="User:Ceeseven">Ceeseven</a> – <span class="int-own-work" lang="zh-hk">自己的作品</span>, CC BY-SA 4.0, 連結
The West Kowloon Station is the high speed train terminus of Hong Kong.

By <a href="//commons.wikimedia.org/w/index.php?title=User:Wpcpey&amp;action=edit&amp;redlink=1″ class="new" title="User:Wpcpey (page does not exist)">Wpcpey</a> – <span class="int-own-work" lang="en">Own work</span>, CC BY 4.0, Link
Normally, passengers can take the fast train to go back and forth Hong Kong and Mainland China there (it is now closed due to Covid-19 pandemic until further notice).
It is the biggest underground train station in the world.
Its glass wall comprises over 4,000 irregular glass panels.
Its curved ceiling is made of over 8,000 tonnes of steel.
Its rooftop development right has been sold to the developer of the nearby ICC Building, Sun Hung Kai, for about 42 billion HKD.
According to the amazing development plan, two diamond-shaped skyscrapers will be built there in 2028.
Amazing residential developments at West Kowloon
When the bus No 12 passes the Austin Station, West Kowloon Station, Olympic Station and Nam Cheong Station, you can see most of the new private high-end residential developments at West Kowloon Area are built on the rooftops of the large shopping malls with several floors.
These residential developments wow you by their amazing size, impressive height and strange names!
People just describe these amazing residential developments vividly as "the candles on the birthday cake".
Candle is the residential building and the birthday cake is the mall.
Residents living in the "candles" have a very convenient life.
They can get everything inside the mall and take the metro to go to other places at the basement of the mall.
They are no need to walk on the streets to go to other areas.
This situation just cuts the West Kowloon Area into different isolated clusters of developments.
The "candle buildings" are mostly tall, big and long to offer more flats with good view, especially sea view.
These wall-like buildings help the developers to earn more money from the higher housing prices.
The buyers like flats with good sea view, which appreciate in value more quickly and easily.
However, the wall-like buildings caused the wall-effect.
The effect on one hand blocks air flow into these private housing clusters and hence reduces air ventilation.
On the other hand, the "great wall" blocks the natural daylight.
Interesting neighborhood malls at West Kowloon
Apart from showing you the living environment for the people at West Kowloon, bus route No 12 can bring you to the interesting neighborhood malls to see people's daily life.
You can alight at the Hoi Lai Estate Terminus, which is next to a Japanese style AEON Department Store, the mall of Hoi Lai Public Housing Estate and the malls of the four large private housing developments, i.e. the Four Little Dragons of West Kowloon.
Normally outsiders seldom go these shopping centers.
They just mainly cater the common daily needs of the residents in the neighborhoods.
A lot of tutorial schools, English learning centers and music schools show many residents are eager to equip their kids with knowledge, language proficiency and skills for the keen competition in the school and society.
The foreign domestic helper employment centers show a lot of residents have outsourced their housework and child care to others.
From a lot of prepackaged and ready made food in the supermarkets and department stores, you can see a lot of busy residents seldom cook at homes.
You can try the reasonably priced ready made food, e.g. sushi and fried rice, at the supermarkets or taste the local meal at the local restaurants.
At last you can take the bus No 12 again at Hoi Lai Estate Bus Terminus to go back to Tsim Sha Tsui.
Visit East Kowloon's highlights and hidden gems by Frank's private car tour
Apart from the above-mentioned things-to-see at West Kowloon, there are a lot of attractions and hidden gems in East Kowloon.
Traveler can take Frank the tour guide's Kowloon private tour by private car to tour East Kowloon easily.
Frank's 4-hour private car tour covers Kowloon's cultural highlights, Nan Lian Garden, Chi Lin Nunnery, Wong Tai Sin Temple etc.
Tour programme includes local afternoon tea set.
Frank the tour guide hopes he can serve clients in his Kowloon private tour soon.
Private car tour for cultural highlights of Kowloon. Tour programme includes…
English / Mandarin / Cantonese speaking private tour guide service
Air-conditioned sightseeing car with driver
A local dim sum / Hong Kong style tea break
For further questions, please contact Frank
Summary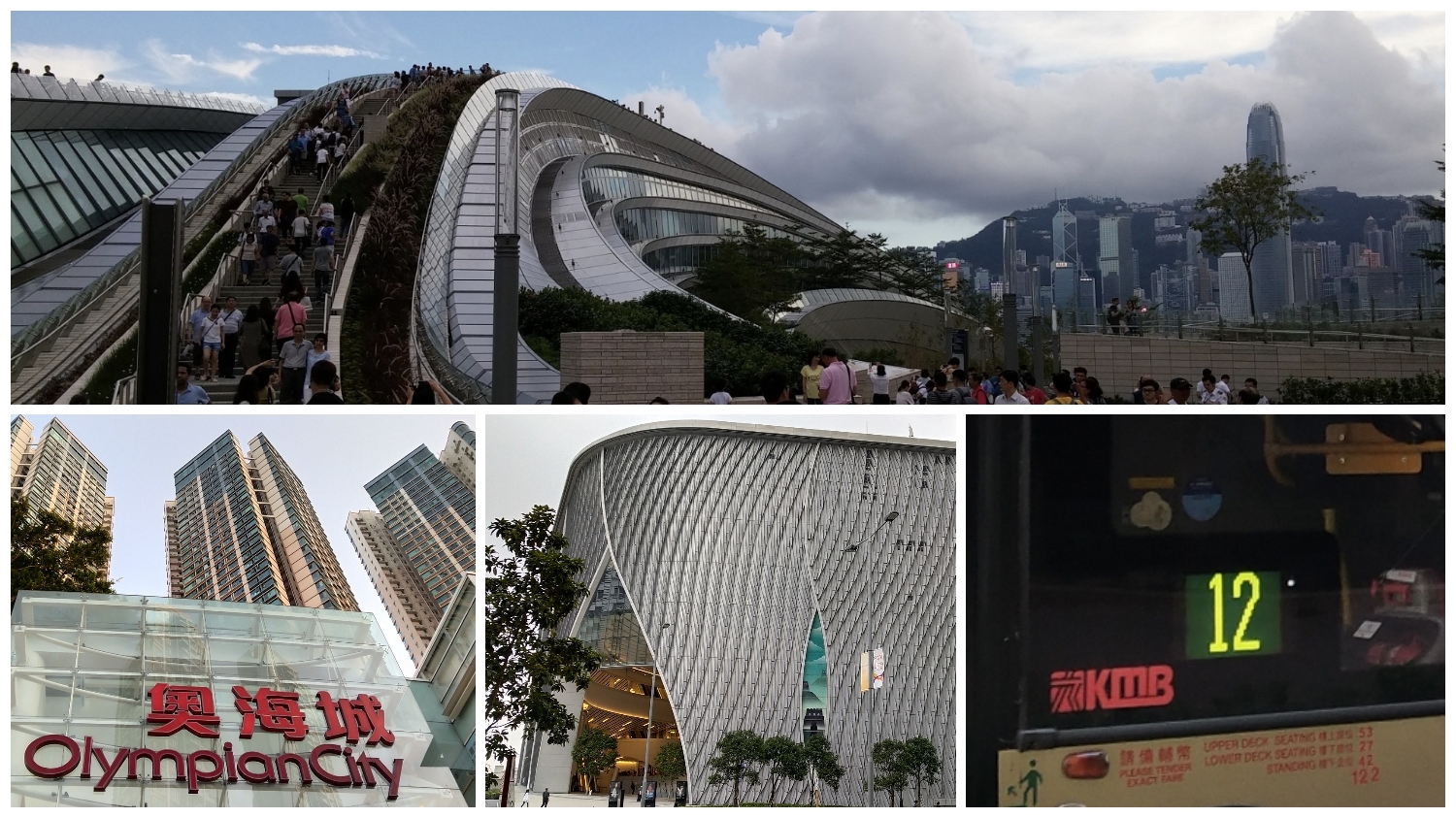 Article Name
Take KMB bus route No 12 to see the West Kowloon
Description
Take KMB Bus route No 12 to TIY, Tour West Kowloon yourselves. Take Frank the tour guide's private tour to tour East Kowloon.
Author
Publisher Name
Easy Hong Kong Private Tour
Publisher Logo