Singapore honeymooners under travel bubble can tour Hong Kong safely through Hong Kong private tour
The Singapore-Hong Kong Air Travel Bubble gives the chance to Singapore's newly-wed couples to have honeymoon overseas!
Hong Kong's sightseeing landmarks, Victoria Peak, Big Buddha, country parks etc. are ready to receive Singapore honeymooners.
Frank the tour guide is eager to help Singapore honeymooners to tour Hong Kong safely and easily through his top-rated private tour service.
Frank the tour guide and his driver Sam are fully vaccinated.
Frank's private car tour service is the all-inclusive sightseeing, dining and logistics solution, which offers clients good value of money.
Clients can relax and enjoy the private tour by private car.
The experienced Sam the driver helps clients to get to the right place at the right time to dodge the crowds.
Clients can keep the valuable privacy and get the sense of superiority!
5: "like an ultra private tour…"
Kathy Alecia (Toursbylocals) from the US
17 Apr 2017
5
Review:
Great service, prompt pickup, Frank and drivers were very professional and the tour was very pleasant. We strategically arrived at the destination where the crowds haven't formed and it felt like an ultra private tour. (Browse private tour page)
Frank's response: Thank you very much, Kathy! We know good transportation is the precondition for the success of the Lantau Island Big Buddha private car tour. So we adopt the private car + private Lantau taxi + Ngong Ping 360 Cable Car formula, which has the efficiency with a reasonable price, to bring clients to go back and forth the Big Buddha easily and enjoyably. When the cable car service resumes in June 2017, our half day 4-hour Lantau Island Big Buddha private car tour will be perfect! (Message Frank to plan YOUR private tour)
Private tours cover HK famous landmarks
Private car tour for the highlights of Hong Kong Island. Tour programme includes…
English / Mandarin / Cantonese speaking private tour guide service
Air-conditioned sightseeing car with driver
One-way Peak Tram ride
Sampan ride at Aberdeen
TOUR DETAILS
Reviews for the private tour
Private car tour for Lantau Island Big Buddha with Ngong Ping 360 Cable Car ride. Tour programme includes…
English / Mandarin / Cantonese speaking private tour guide service
Transfer to Lantau Island by private 8-seater limousine with driver
One-way Ngong Ping 360 Cable Car ride tickets (normal cabin)
Private Lantau taxi ride
Transfer back to the city by private 8-seater limousine with driver
TOUR DETAILS
Reviews for the private tour
New Territoriesprivate car tour for monkeys, natural scenery and history. Tour programme includes…
English / Mandarin / Cantonese speaking private tour guide service
Air-conditioned sightseeing car with driver
TOUR DETAILS
Reviews for the private tour
Full day private car tour for Hong Kong and Lantau Island, which covers the Peak and Big Buddha with lunch. Tour programme includes…
English / Mandarin / Cantonese speaking private tour guide service
Air-conditioned 8-seater car with driver
One-way Ngong Ping Cable Car normal cabin ride
One-way Lantau taxi ride
Local dim sum lunch
TOUR DETAILS
Reviews for the private tour
Cover Big Buddha, Ngong Ping 360 ride, lunch and hidden gems in the New Territories. Tour programme includes…
English/Mandarin/Cantonese speaking private tour guide service
Air-conditioned sightseeing car with driver
One-way Ngong Ping Cable Car normal cabin ride
One-way Lantau taxi ride
Local dim sum lunch
TOUR DETAILS
Reviews for the private tour
For further questions, please contact Frank the tour guide
Summary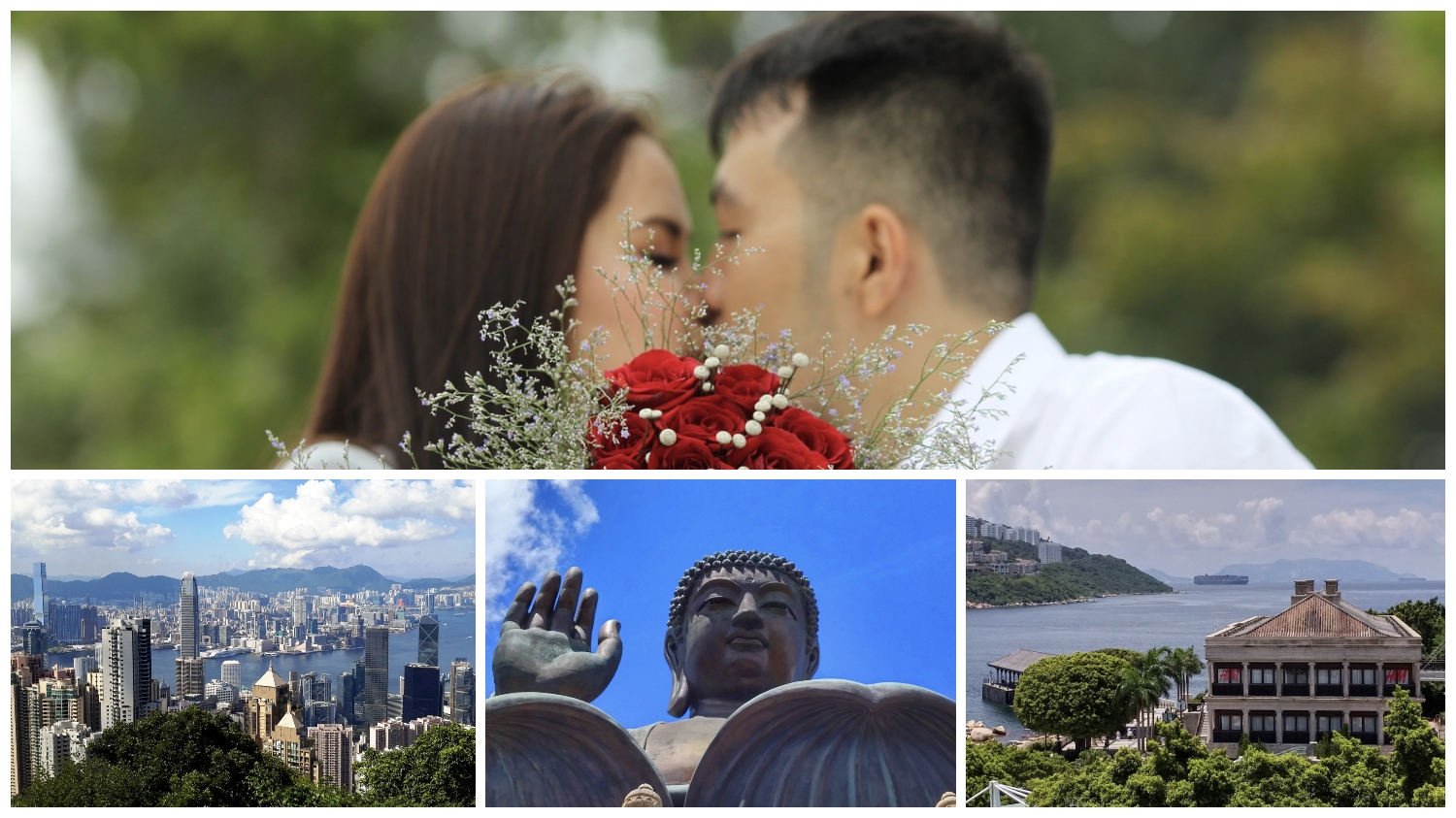 Article Name
Hong Kong private tours help Singapore honeymooners to tour Hong Kong safely under travel bubble
Description
Singapore honeymooners under travel bubble can have Hong Kong private tour
Author
Publisher Name
Easy Hong Kong Private Tour
Publisher Logo