Hong Kong electoral system reform's purpose: enhancing stability
Although most foreign expats in Hong Kong cannot participate in Hong Kong's elections, they are still concerned about the electoral system reform and its slogan "ensure patriots administering Hong Kong"!
The frequently asked questions (FAQ) of foreign expats is: "What is the purpose of Hong Kong electoral system reform?".
Made in Hong Kong Frank the tour guide's answer is "enhancing Hong Kong's stability".
Hong Kong society became unstable when there was the large scale anti-extradition ordinance protest in June 2019.
The extremists took the chance to wage the anti-government and anti-China riots in Hong Kong.
To fish in the troubled water, some of the radical and demagogic Legislative Council members of the so-called pan-democracy camp organized the protests and endorsed the rioters' illegal acts.
They also filibustered to paralyze the Legislative Council.
The politicos' endorsement further fueled the riots, chaos and destruction.
From late 2019 to early 2020, due to the restrictions about Covid-19 pandemic, escapes of the core rioters, arrests of the law breakers, migrations of the discontented citizens etc., protest and riot subsided gradually.
The government is now using the National Security Law for Hong Kong to prosecute the radical and demagogic politicos, who still committed the related crimes after the enactment in July 2020.
After passing the worst time, it is wise for the Chinese Central Government and Hong Kong SAR Government to reform the electoral system before the new Legislative Council election in December 2021 and Chief Executive Election in March 2022.
President Xi Jingping's instruction on this reform is "ensuring patriots administering Hong Kong".
Simply speaking, the reform aims at preventing the radicals and demagogues to get the seat of the law making body, solidifying the one country two systems and enhancing the stability of Hong Kong.
Stability is the precondition for everyone, including the foreign expatriates, to live well, build businesses and develop careers in the capitalistic, modern and cosmopolitan Hong Kong.
It is apparent that Hong Kong SAR's improved electoral system is different from the American system or British system.
Adding Western style democratic elements is clearly not the goal of this reform.
It is meaningless to compare Hong Kong's system and the Western systems.
Frank hopes the improved electoral system is a success.
Frank the tour guide looks forward to showing his stable and prosperous hometown to foreign expats and foreign travelers in his easy Hong Kong private tour after the pandemic.
For further questions, please contact Frank the tour guide
Summary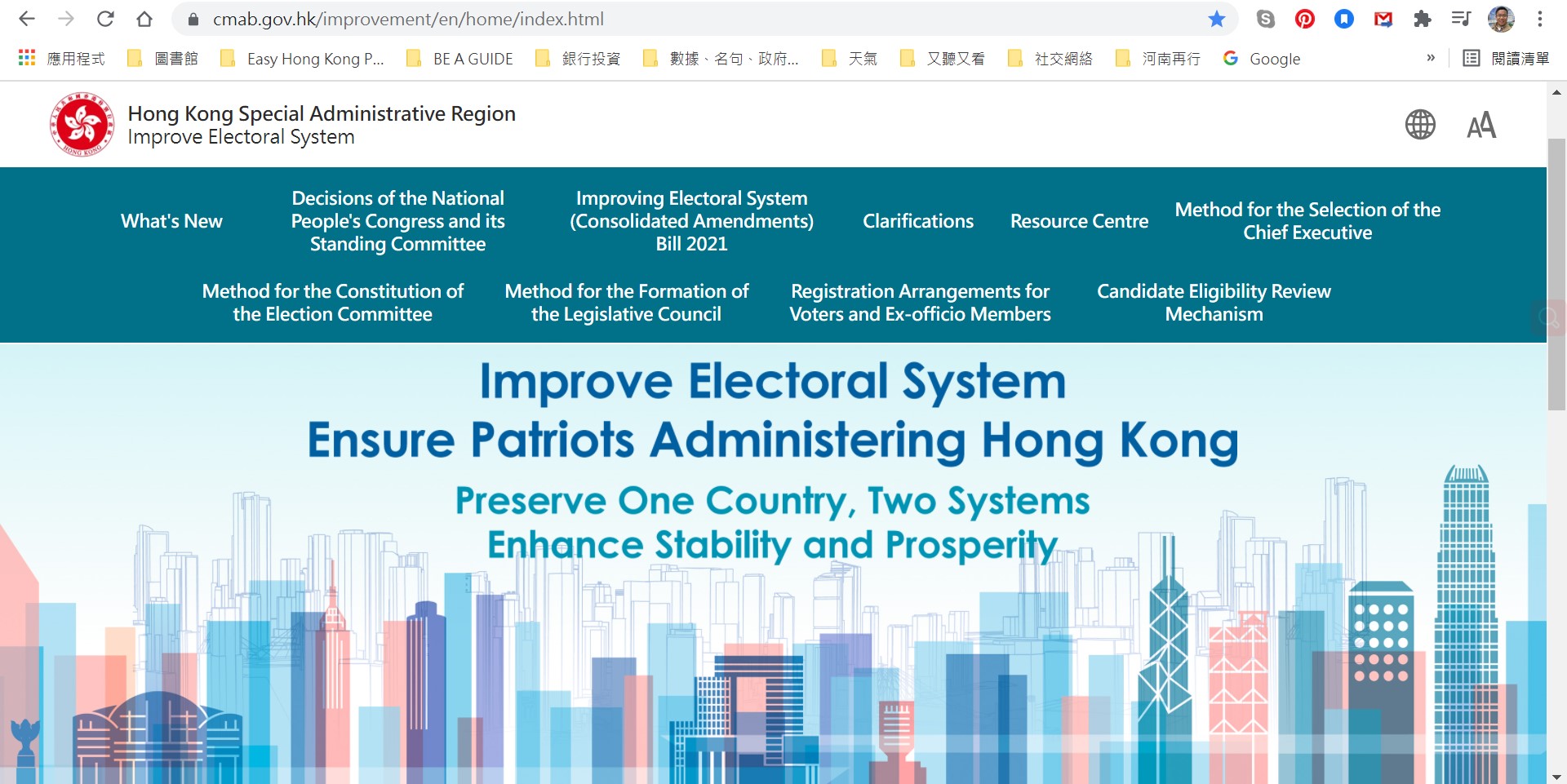 Article Name
Foreign expats' FAQ: What is the purpose of Hong Kong electoral system reform?
Description
Hong Kong electoral system reform's purpose: enhancing stability
Author
Publisher Name
Easy Hong Kong Private Tour
Publisher Logo