Don't miss stamp mosaic for Hong Kong Harbour view in General Post Office
Next time when you buy stamps and mail your post cards at Central's General Post Office, please go to see the interesting and beautiful stamp mosaic.
The mosaic for celebrating the Tenth Anniversary of establishment of Hong Kong Post is actually combined by about 70,000 stamps, which were donated by Hong Kong SAR's and other countries' post office staff.
In 2005, it was recognized by the Guinness World Records.
By the colorful stamps, the mosaic shows the beautiful skyline and view of the Victoria Harbour.
If you want to see the skyline and Victoria Harbour from the Victoria Peak easily, you can have Frank's private car tour.
Stamp mosaic shows you the beautiful skyline and vibrant Victoria Harbour of Hong Kong
The mosaic shows the skyline of Hong Kong Island.
The icons are the tall buildings.
A lot of stamps form the International Financial Center II (IFCII), Central Plaza, Bank of China and Hope Well Center.
You can compare the first tall building in Hong Kong, Jardine House and the IFCII, which was the tallest building in Hong Kong until 2010.
The backdrop is the Victoria Peak and Peak Tram.
From the top of the Victoria Peak, you can see the skyline and the beautiful Victoria Harbour.
The stamps also form the vibrant harbour of Hong Kong.
There are the famous Star Ferry boat and fast hydrofoil.
You can also see the icon of Hong Kong, traditional junk boat with big sails.
The low-key General Post Office, where you find this mosaic, is on the bottom right corner of the mosaic.
In 2005, it was still next to the sea and the old Star Ferry Pier.
After the reclamation work, it is now 500m away from the sea and waiting for redevelopment.
Enjoy the real Victoria Harbour view during Frank's private car tour easily 
Apart from enjoying Hong Kong skyline and Victoria Harbour view at General Post Office's mosaic, of course you can have Frank's private car tour to go to the Victoria Peak to see the real stunning view of Hong Kong.
After the Minneapolis-style riot and Covid-19, the Peak and Victoria Harbour are quiet.
Frank is waiting for travelers to come back to Hong Kong after pandemic.
See you later!

Private car tour for the highlights of Hong Kong Island. Tour programme includes…
English / Mandarin / Cantonese speaking private tour guide service
Air-conditioned sightseeing car with driver
One-way Peak Tram ride
Sampan ride at Aberdeen
Full day private car tour for Hong Kong Island and Kowloon. Tour programme includes…
English / Mandarin / Cantonese speaking private tour guide service
Air-conditioned sightseeing car with driver
One-way Peak Tram ride
Sampan ride at Aberdeen
One-way public ferry ride
Local dim sum lunch
Full day private car tour for Hong Kong and Lantau Island, which covers the Peak and Big Buddha with lunch. Tour programme includes…
English / Mandarin / Cantonese speaking private tour guide service
Air-conditioned 8-seater car with driver
One-way Ngong Ping Cable Car normal cabin ride
One-way Lantau taxi ride
Local dim sum lunch
See whole Hong Kong in one tour with lunch. Tour programme includes…
English / Mandarin / Cantonese speaking private tour guide service
Air-conditioned sightseeing car with driver
Sampan ride at Aberdeen
Local dinner at local restaurant
Summary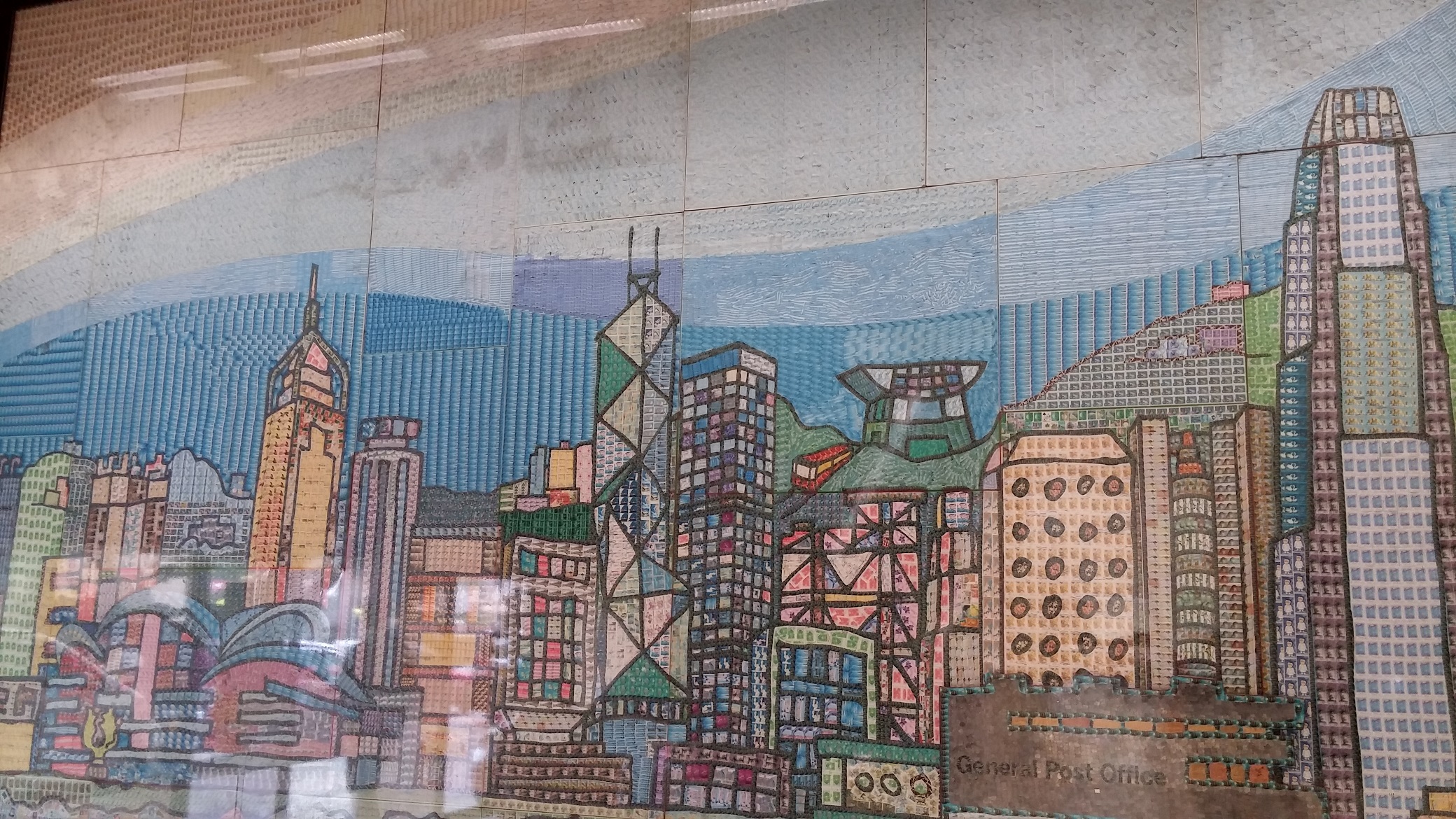 Article Name
Stamp mosaic shows Hong Kong amazing view in General Post Office
Description
Don't miss stamp mosaic for Hong Kong Harbour view in General Post Office
Author
Publisher Name
Easy Hong Kong Private Tour
Publisher Logo