Complicated identity issue for Hong Kong citizens
As a former British colony and Special Administrative Region of China, Hong Kong citizens' identity is a complicated and sensitive issue.
A lot of Western travelers are interested in How Hong Kong citizens would identify themselves.
Made in Hong Kong Chinese, Frank the tour guide, is going to introduce different common identities of Hong Kong citizens.
When Hong Kong citizens are busy for finding their most suitable identity and some local politicos are eager to ban dual citizenship, Western travelers can see Hong Kong is a cosmopolitan international city.
The Hong Kong International Airport, which connects to over 200 destinations, especially the major cities in Western countries, is a convenient layover stop for flight passengers.
In this hodgepodge of different cultures, you can see the colonial style buildings, Chinese/English bilingual road signs and Chinese cultural elements.
In this culinary capital, you can enjoy local Hong Kong food, different Chinese food and delicacies from different countries.
Frank always welcomes you to experience Hong Kong's special culture in his Hong Kong private tour.
Hong Kong Chinese 
The formal and official identity for Hong Kong citizens is Hong Kong Chinese.
This identity is also acknowledged by a lot of countries and regions.
167 countries and territories have granted visa-free access or visa-on-arrival to holders of Hong Kong Special Administrative Region People's Republic of China Passport.
However, not much people call themselves Hong Kong Chinese.
Hong Kong had been the British colony for 155 years.
After the reunification with China in 1997, Hong Kong keeps the capitalist system under the one country two systems.
The piecemeal decolonization keeps Hong Kong's Western character.
Thus a lot of people do not understand or refuse to recognize their Chinese identity.
For convenience or other reasons, Hong Kong citizens mostly call themselves "Hongkonger".
HongKonger 
Hongkonger identity has appeared since the 1970s.
Before that, most residents of Hong Kong came from Mainland China and they saw themselves as the Chinese in the British colony Hong Kong.
British Colonial Government secretly promoted Hongkonger identity to differentiate Hongkongers under British rule with Mainland Chinese under Communist rule.
Hongkongers thought they were richer, cleverer, more energetic and more diligent.
Hong Kongers believed they were more advanced and had more freedom.
Hong Kong culture, Cantonese pop songs, Cantonese drama series etc. were once very popular in Mainland China and South East Asia.
This made quite a lot of Hongkongers were unwilling to reunite with the backward and poor China and just wanted to keep the colonial status quo.
The superiority complex of Hongkongers is apparently outmoded nowadays!
Quite a lot of Hongkongers hate to see the rise of Mainland China and wrongly blame all Hong Kong's political, economic and social problems on Mainlanders.
This is one of the background causes of the Anti-China riot in 2019.
Quite a lot of Hongkongers strangely urge the former suzerain, Britain, to recolonize Hong Kong during marches, riots or in social media.
Quite a lot of Hongkongers also use a special travel document especially for Hongkongers from British Government, British National (Overseas) passport (BNO), to apply a long term visa.
They will try to apply the British nationality after staying in England for 5 years.
British Government may see Hongkogners with cash as the saviors for the tottering economy after Brexit and Covid-19 pandemic.
British Government actually does not guarantee BNO holders' British citizenships in the future!
Western identities: British/American/

Canadian

/Australian/New Zealander
When BNO holders are busy to find the flight tickets to fly to London under pandemic, actually a lot of Hongkongers have gotten the citizenships of Britain, America, Canada, Australia and New Zealand for a long time.
They are mostly the rich people or the senior professionals.
For example, the richest man of Hong Kong Mr Li Ka Shing is actually a Canadian passport holder.
They began to migrate to Western English-speaking countries in the 1980s when they knew China would get back Hong Kong in 1997.
Although they did not know what really happened in Beijing, they accelerated their escapes after 1989 as they believed the so-called June Fourth Incident of 1989 was a massacre (When we look back, it might be another riot similar to the one in Hong Kong in 2019 and Washington DC in 2021).
After getting the permeant citizenships, a lot of them have returned to Hong Kong to get the better jobs and better development.
For example, a lot of young Hong Kong ladies came back to Hong Kong from Western nations.
They (below left to right: Grace Chan, Kelly Cheung, Gloria Tang) were the winners in the beauty contests and have joined Hong Kong's entertainment industry.

由 <a href="//commons.wikimedia.org/wiki/User:Exploringlife" class="mw-redirect" title="User:Exploringlife">Exploringlife</a> – <span class="int-own-work" lang="zh-hk">自己的作品</span>, CC BY-SA 4.0, 連結

由 am730 – <a rel="nofollow" class="external text" href="https://www.youtube.com/watch?v=PaZoRab6ZyY">【娛樂】張曦雯自爆係楊怡粉絲 期待見偶像一面 2019-08-09</a>, CC BY 3.0, 連結
The Covid-19 outbreaks in the Western Countries do impact Hong Kong as a lot of Hong Kong citizens with Western countries' citizenships always shuttle between the two places.
This shows that, to a certain extent, some Hong Kong citizens have a deeper relationship with Western countries than with Mainland China.
Others: Self-proclaimed Taiwanese/Japanese/Korean?
A lot of Hong Kong citizens are the self-proclaimed Taiwanese, Japanese or Koreans.
They think that Hong Kong is a stressful city.
Thus they travel a lot to find the happiness.
They even see their favorite destinations, Taiwan Province, Japan and Korea, as their "motherland"!
They love the cultures of their "motherlands".
To serve the self-proclaimed fellow countrymen in Hong Kong, the Taiwanese, Japanese and Korean brands and restaurants even open their branches in Hong Kong.
When those self-proclaimed Japanese cannot go to Japan under the Covid-19 pandemic, they just visit the Nan Lian Garden with "Japanese wooden architectures" or the Karuizawa of Hong Kong, Lau Shui Heung Reservoir to cure their wanderlust.

由 <a href="//commons.wikimedia.org/w/index.php?title=User:Fran1001hk&amp;action=edit&amp;redlink=1″ class="new" title="User:Fran1001hk (page does not exist)">Fran1001hk</a> – <span class="int-own-work" lang="zh-hk">自己的作品</span>, CC BY-SA 4.0, 連結
To a certain extent, these activities can reflect international travel will recover once the Covid-19 dies down!
The identity issue shows Western travelers that Hong Kong is cosmopolitan 
Recently on one hand different Hong Kong citizens are finding their best identity due to political, social or economic reason.
On the other hand, some extreme patriotic politicos are trying to abolish dual citizenship.
Actually Hong Kong's identity issue just shows Western travelers that Hong Kong is very cosmopolitan.
Under normal condition, Hong Kong Airport, which has a lot of flights connecting to Western major cities, is one of the best airports for stopover.
Travelers can see the Western culture, Chinese culture and mixed local Hong Kong culture in this hodgepodge of different cultures.
Travelers can taste local Hong Kong style, different Chinese and different Western delicacies in this dining capital.
Frank the tour guide always welcome travelers to experience the multi-cultural Hong Kong in his Hong Kong private tour.
For further questions, please contact Frank
Summary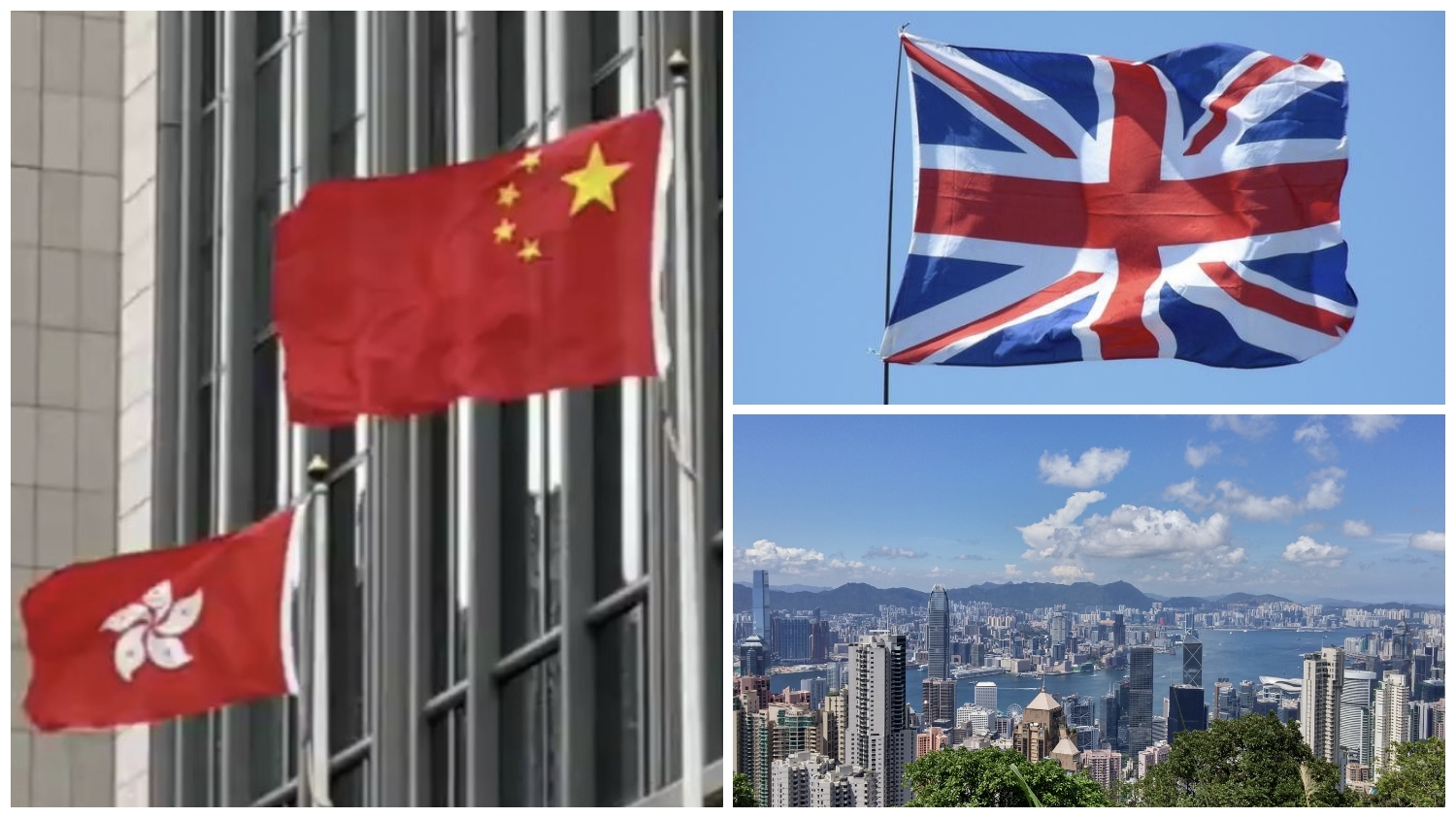 Article Name
How would Hong Kong citizens identify themselves?
Description
Hong Kong citizens' identity issue is complicated. The identity issue shows Western travelers that Hong Kong is cosmopolitan.
Author
Publisher Name
Easy Hong Kong Private Tour
Publisher Logo