Frank's six requirements for choosing sightseeing points for private car tour
Besides blogging, answering clients' questions and conducting private tours, selecting good sightseeing points for his private car tour itineraries is Frank the tour guide's main job.
This post is going to show Frank's six requirements for choosing the sightseeing points.
Frank believes that choosing good sightseeing points for the private car tours is the precondition for offering easy private tour experience to clients.
Frank hopes he can serve clients again soon at Hong Kong's nice attractions in his Hong Kong private car tour service when normality returns.
Sightseeing points should have a WOW factor
A good sightseeing point should be able to wow the travelers.
The wow factor can be the stunning view, great architecture etc.
Sightseeing point's wow factor can give travelers a good first impression.
This can kindle travelers' interest in the historic, cultural and natural heritage of the site.
The amazing Hong Kong skyline of Victoria Peak and the golden Pavilion of Absolute Perfection of Nan Lian Garden are the good wow factor examples.
Sightseeing points should have strong historic, cultural and natural heritage
Apart from the wow factor, sightseeing point's historic, cultural or natural heritage is also important.
Travelers do love the attractions with strong heritage.
Frank the tour guide gets the chance to show his knowledge through giving commentary about the heritage for clients.
It is important to put sightseeing points with the interrelated heritage or contrasting heritage into the same tour.
This can make the clients to be more interested in the private tour.
After showing the pineapple bun rock on sharp Island to clients, it is interesting to bring the clients to taste the pineapple bun at the local café for afternoon tea.
After showing clients the Big Buddha on Lantau Island, it is fascinating to show the contrasting Catholic heritage to clients in Macau.
Sightseeing points should be convenient and close to each other
It is workable to show clients Lantau Island's Buddhist heritage and Macau's Catholic World Heritage in one full day private car tour because Hong Kong Zhuhai Macau Bridge connects Hong Kong's Lantau Island and Macau.
This shows sightseeing point's convenience is important.
In theory, with a private car, it is ok to bring clients to all the places easily.
However, this just wastes clients' valuable sightseeing time on traffic and makes clients feel boring when the sightseeing points are too remote and the distance between them are too long.
It is good to take about 10-20 mins to go from one sightseeing point to another.
The itinerary, Victoria Peak, Stanley and Aberdeen, for half day 4 hours Hong Kong private car tour with three sightseeing attractions, which are on the same island and close to each other, is a good example.
Sightseeing points should be multi-purpose 
To help clients to save time, it is important to put the multi-purpose sightseeing points into the private car tour itineraries.
It is very good to arrange sightseeing, meal and shopping for clients at the same sightseeing point in the itinerary.
This saves the time for going to a specific restaurant or market.
Clients can use their valuable time more effectively to see more and experience more during tour.
Stanley Market and Sai Kung are the good sightseeing points for clients to do different things at the same place.
Sightseeing points should be highly accessible
Apart from saving clients' time, a highly accessible sightseeing point can offer clients easiness and comfort.
The good sightseeing points should be barrier-free.
The flat path, handrail, ramp etc. makes senior clients and disabled clients to go sightseeing more safely and easily.
Nan Lian Garden, which even offers free wheel chair for borrowing, is a very good barrier-free and accessible attraction.
Sightseeing points should be clean and have good toilets
If clients' basic needs at sightseeing points are neglected, clients won't feel happy even they have enough time to see the good view.
Clients' basic needs should be hygiene and toilet.
Nowadays, a lot of clients like the authentic local sightseeing, dining and shopping experience.
However, although the sanitation and toilets at a lot of local sightseeing points, eateries and markets are acceptable in the local standard, they may not meet the clients' higher standard.
Clients may not be able to accept that cultural shocks!
Thus Frank sorts out the clean local places, restaurants and markets for clients.
Hope can serve clients at the nice sightseeing points during the well-planned private car tour soon
Frank the tour guide mostly adds the sightseeing points, which can meet most of the above-mentioned requirements, to his Hong Kong private tour itineraries.
Frank does his best to choose good sightseeing points for offering clients the easy private tour experience.
Frank hopes vaccines can beat the Covid-19 and he can serve clients again soon at Hong Kong's nice attractions during his private car tour service.
For further questions, please contact Frank
Summary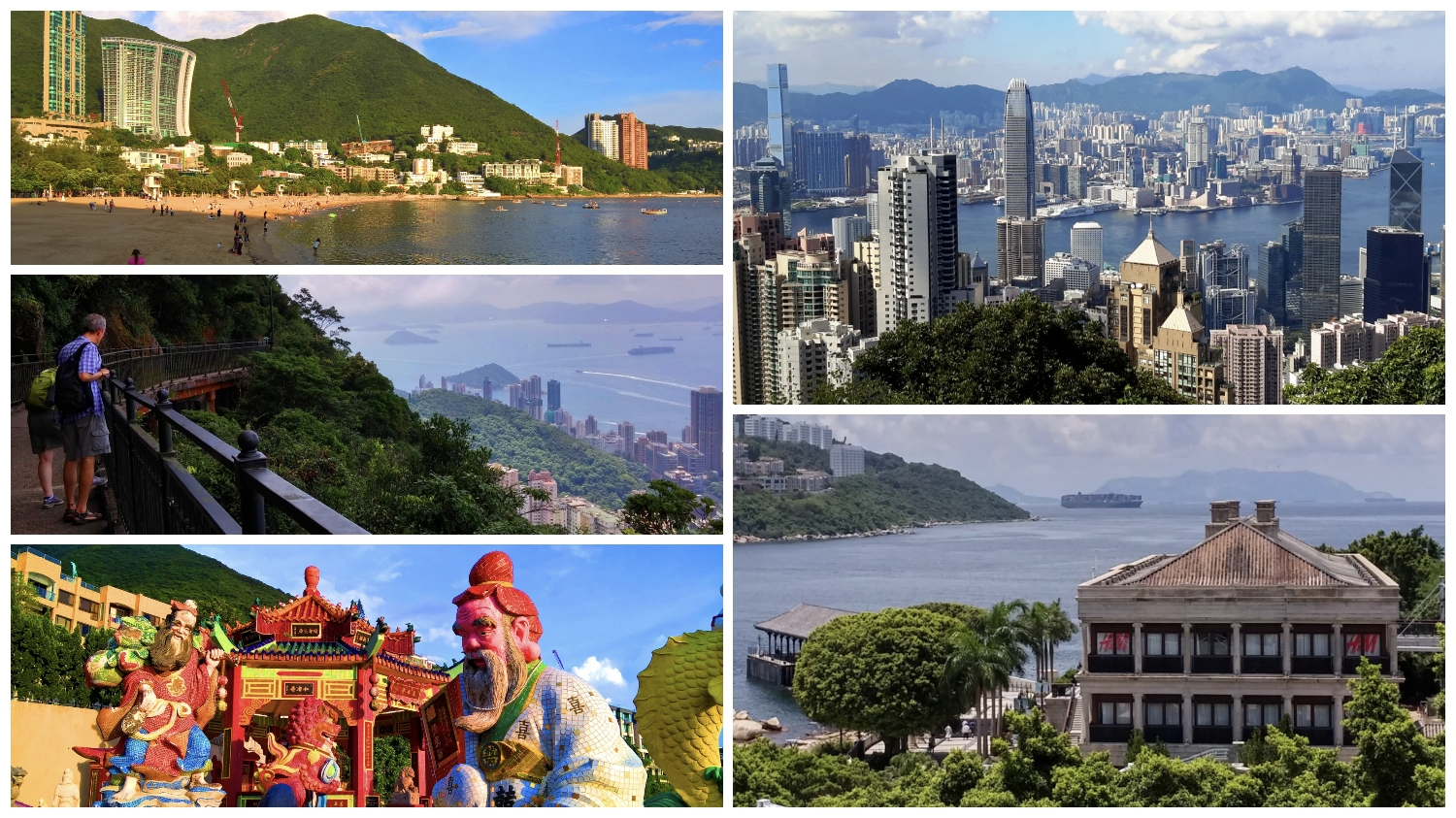 Article Name
How does Frank the tour guide choose sightseeing points for his easy Hong Kong private car tour?
Description
Frank's six requirements for choosing sightseeing points for private car tour
Author
Publisher Name
Easy Hong Kong Private Tour
Publisher Logo