See traditional Chinese culture in Hong Kong at Nan Lian Garden
Hong Kong is the international financial center.
But you can still find the traditional Chinese cultural elements in Hong Kong.
That is the Nan Lian Garden.
Although it was only built in 1998, the garden shows you the traditional wooden architecture, gardening and landscaping culture with more than 2,000 years of history.
You may have the all inclusive easy private car tour to visit the nice garden with Frank the tour guide.
Frank's clients do like this garden and Frank's private tour service.
Nan Lian Garden's traditional Chinese wooden architecture, gardening and landscaping
The icon of Nan Lian Garden is the Pavilion of Absolute Perfection.
It is a traditional Chinese architecture made by timber.
It is the very Instagrammable landmark.
You may visit the Chinese Timber Architecture Gallery to learn more about this special building technique.
The formula for the Chinese gardening and landscaping is plants + rocks + running water.
The well-trimmed trees' canopies represent the cloud in the sky.
The well-polished stones represent the mountain.
Trees, stones and clear running water with big koi fish form the "beautiful water color painting".
Frank the tour guide's clients like Nan Lian Garden
Frank's private car tour programmes of course cover the nice Nan Lian Garden for travelers.
A lot of Frank's clients, who praise Frank's private tour service, like Nan Lian Garden.
Ronald Ball (Toursbylocals) from the US
20 Dec 2019
5
 Review: 
Our first stop was a traditional Chinese garden and Buddhist nunnery that was such a peaceful oasis surrounded by high rise communities. Our visit to Victoria Peak provided a wonderful view of Victoria Harbor. The sampan ride in Aberdeen Harbor gave an interesting view of yachts and fishing boats. Our lunch of dim sum was tasty. Frank provided excellent information about the transition to Chinese rule, guidance for viewing the evening light show, and how to access the train back to the hotel.
Betty Davis (Toursbylocals) from Canada
21 Sept 2019
5
 Review:
Our second tour with Frank was as stimulating as the day before. The temple, gardens, monastery, subsidized housing museum and market gave us an incredible flavor of Kowloon. And Frank's commentary was thorough and clear. He was willing to make adjustments as needed. We enjoyed our time with him and Sam.
Luke B.(Toursbylocals) from Australia
24 Dec 2018
5
 Review:
Wonderful trip in Kowloon, as we have young children Frank was able to add in a visit to see some wild monkeys which the children are still talking about. It was very interesting to see the temple as well as the picturesque gardens. Frank was able then to show us some locals markets in Kowloon which we really enjoyed. This was 1 of 4 tours we booked with Frank and we had a wonderful time on each one and would recommend him to anyone.
You can also have your easy private car tour in Hong Kong to visit Nan Lian Garden and other nice attractions.
Hope can tour Nan Lian garden with you in Hong Kong after Covid-19!
Tour with Nan Lian Garden
Private car tour for cultural highlights of Kowloon. Tour programme includes…
English / Mandarin / Cantonese speaking private tour guide service
Air-conditioned sightseeing car with driver
A local dim sum / Hong Kong style tea break
TOUR DETAILS
Reviews for the private tour
Full day private car tour for Hong Kong Island and Kowloon. Tour programme includes…
English / Mandarin / Cantonese speaking private tour guide service
Air-conditioned sightseeing car with driver
One-way Peak Tram ride
Sampan ride at Aberdeen
One-way public ferry ride
Local dim sum lunch
TOUR DETAILS
Reviews for the private tour
See whole Hong Kong in one tour with lunch. Tour programme includes…
English / Mandarin / Cantonese speaking private tour guide service
Air-conditioned sightseeing car with driver
Sampan ride at Aberdeen
Local dinner at local restaurant
TOUR DETAILS
Reviews for the private tour
Private night tour with local dinner and two different programme. Tour programme includes…
English / Mandarin / Cantonese speaking private tour guide service
Air-conditioned sightseeing car with driver
Local dinner at a local restaurant
TOUR DETAILS
Reviews for the private tour
Summary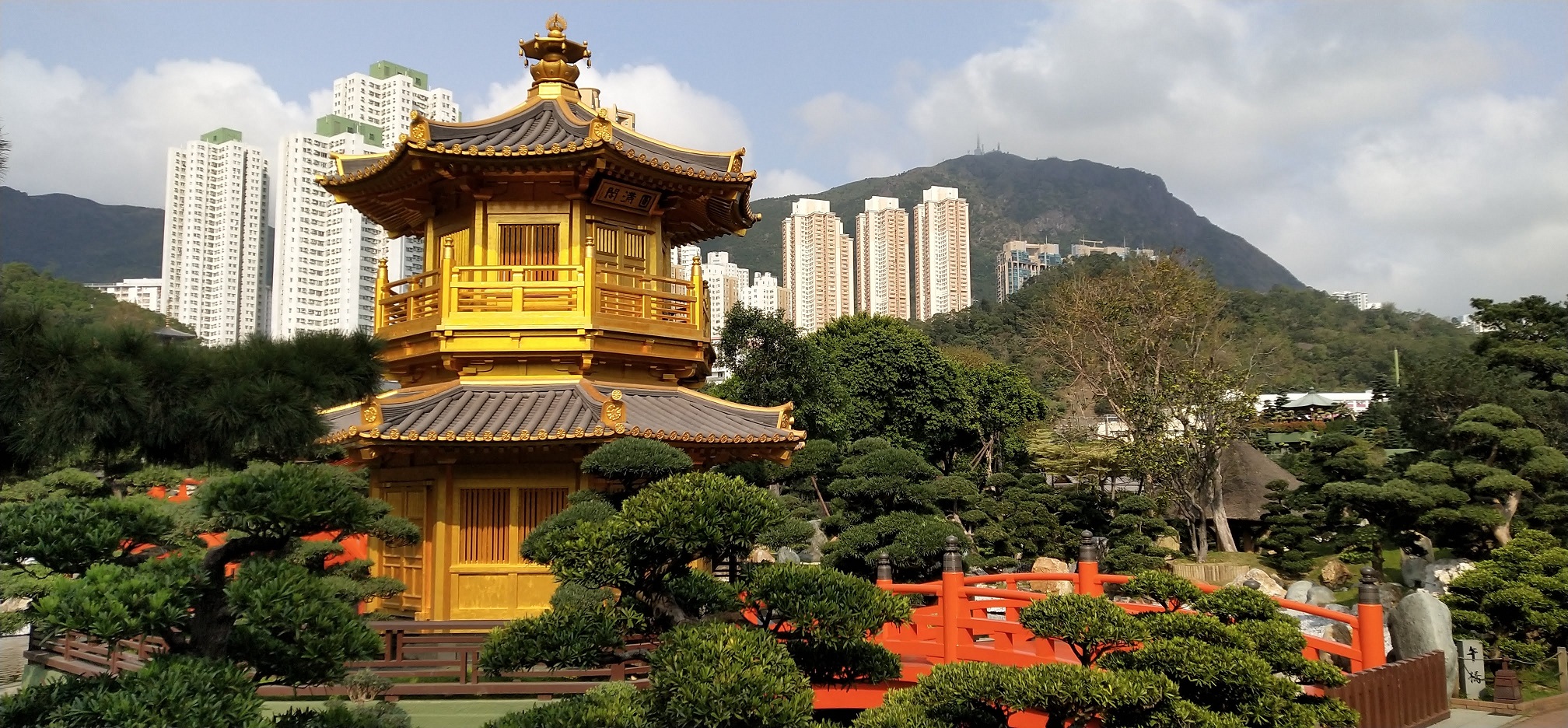 Article Name
See traditional Chinese Culture at beautiful Nan Lian Garden in Hong Kong
Description
See traditional Chinese culture in Hong Kong at Nan Lian Garden
Author
Publisher Name
Easy Hong Kong Private Tour
Publisher Logo