Frank's short video about fishermen in China trade art of Hong Kong Museum of Art
China trade art was produced by Western painters and local Chinese painters.
They captured the life, customs and landscapes of Pearl River Delta in southern part of China in the 18th and 19th century to cater the British, European and American customers, who were very interested in the so-called Middle Kingdom and imperial China.
Frank takes a lot of photos for China trade art paintings at Hong Kong Museum of Art.
He makes a short video to show the life of fishermen in the past.
Today in Hong Kong, you can still see the little sampan boat, which the fishermen used in the past.
You can still enjoy the sampan ride in Hong Kong.
Life of fishermen in China trade art
Fishermen were the lower class people and discriminated against in imperial China.
They were not allowed to live on the land.
So their life mostly began and ended on their own family boat.
Fishing of course was the main way for the fishermen to earn a living.
As the parents wanted to get more manpower for work, mostly they have a big family with many children.
Quite often it was risky for the little toddlers to live and play on the floating homes.
As parents had no child leash backpacks, they could only use the string to control the active and naughty kids.
Canton, i.e. today's Guangzhou, was the only Chinese port opened to foreign traders at that moment.
So fishermen got the opportunities to have new jobs, e.g. sailors, coolies and barge boat operators, to serve the local or Western traders to earn more income and improve their living standard.
Famous painter, like the famous British Mr. George Chinnery, drew the close-up picture for the sampan boat lady to keep her beauty for everyone to appreciate.
Enjoy nostalgic sampan ride to experience fishermen's life in Hong Kong
Sampan is still the main transportation for the fishermen and sailors to go back and forth their ships and shore in Hong Kong.
Travelers also can have the nostalgic, romantic and cool sampan ride at Aberdeen Fishing Village in the southern part of Hong Kong Island.
Frank's easy private car tours include the interesting sampan ride for travelers to taste the life of fishermen in the past and today.
See you in Hong Kong after Covid-19!

Private car tour for the highlights of Hong Kong Island. Tour programme includes…
English / Mandarin / Cantonese speaking private tour guide service
Air-conditioned sightseeing car with driver
One-way Peak Tram ride
Sampan ride at Aberdeen
TOUR DETAILS
Reviews for the private tour
Full day private car tour for Hong Kong Island and Kowloon. Tour programme includes…
English / Mandarin / Cantonese speaking private tour guide service
Air-conditioned sightseeing car with driver
One-way Peak Tram ride
Sampan ride at Aberdeen
One-way public ferry ride
Local dim sum lunch
TOUR DETAILS
Reviews for the private tour
See whole Hong Kong in one tour with lunch. Tour programme includes…
English / Mandarin / Cantonese speaking private tour guide service
Air-conditioned sightseeing car with driver
Sampan ride at Aberdeen
Local dinner at local restaurant
TOUR DETAILS
Reviews for the private tour
Layover private tour with airport pick up, private car tour, local tea set, transfer back to airport. Tour programme includes…
Airport arrival pick-up by private car with driver
English / Mandarin / Cantonese speaking private tour guide service during tour
Private car with driver during tour
Sampan ride at Aberdeen
Local tea break and snacks
Departure transfer to airport by private car with driver
TOUR DETAILS
Reviews for the private tour
Summary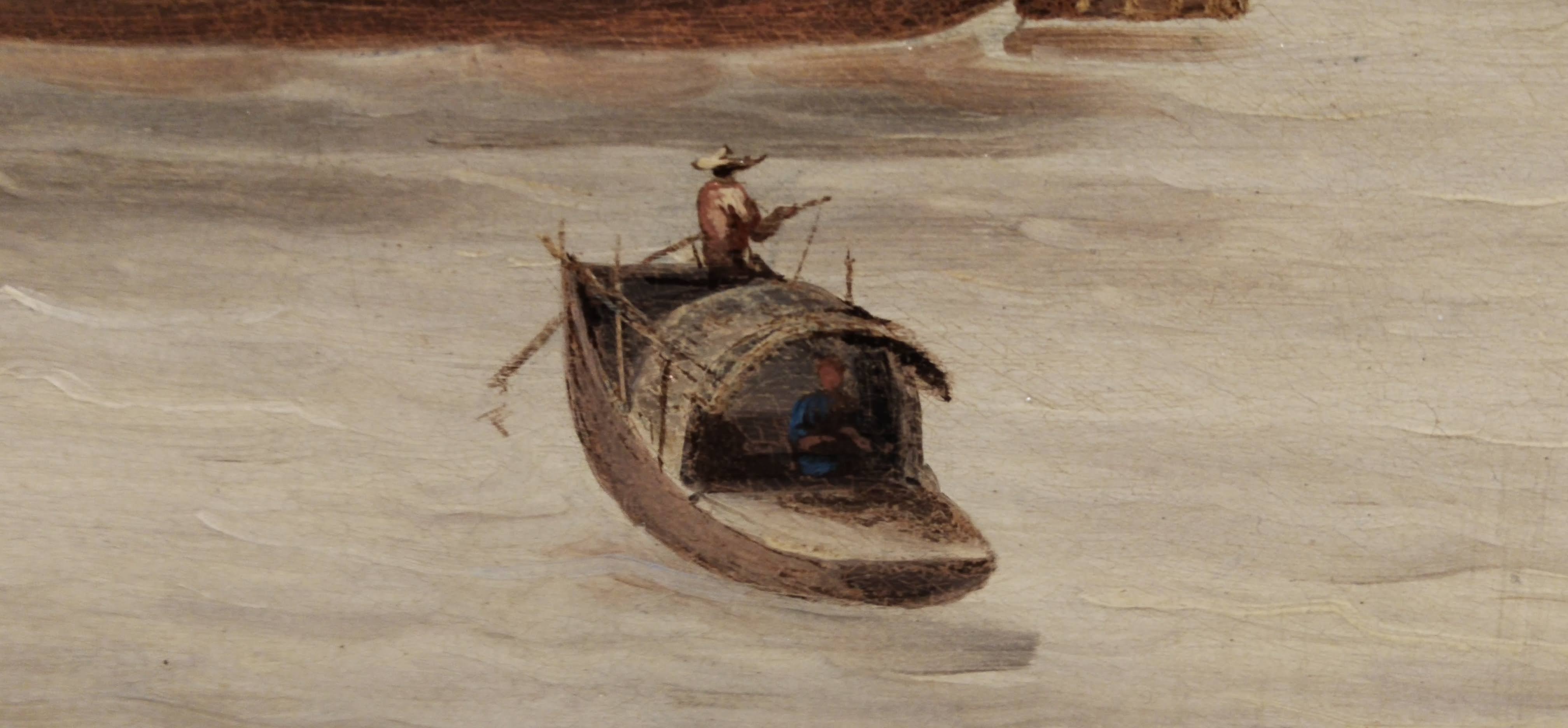 Article Name
Short video about the fishermen in China trade art of Hong Kong Museum of Art
Description
Frank's short video about fishermen in China trade art of Hong Kong Museum of Art
Author
Publisher Name
Easy Hong Kong Private Tour
Publisher Logo