Go around Hong Kong Island for good view
Tour guide Frank makes the short video to show you what you can see when you go around the pretty Hong Kong Island.
You can see a lot of Hong Kong's famous highlights on Hong Kong Island, Victoria Peak, Aberdeen, Stanley and Man Mo Temple.
You can also see the amazing hidden gems on the Hong Kong Island, Monster Building / Transformer Building, Shau Kei Wan Wet Market and Law Uk Folk Museum.
You can even enjoy good view on the scenic drives on Hong Kong Island, Pokfulam Road, Tai Tam Road, Island Eastern Corridor and Hill Road Flyover.
However, it is uneasy for travelers to reach all the sites and do everything by yourselves.
To tour the beautiful Hong Kong Island easily, you may book Frank the tour guide's easy around Hong Kong Island in 8 hours full day private car tour.
Frank's private tour is your sightseeing, logistics and dining solution on the main island of Hong Kong during your trip.
The all-inclusive private tour is good value for money.
You can make good use of your valuable time during the well-planned private tour.
You are carefree and get the sense of superiority.
5: "fit the bill perfectly!"
Janet D. (Toursbylocals) from the US
11 Nov 2014
5
Review:
This was perfect! My husband and I had only a few days to be introduced to Hong Kong and Frank with his driver Ringo fit the bill perfectly! They picked us up promptly, had a fast moving and fun itinerary in a very comfortable and clean van. We enjoyed the day immensely. Frank is professional, wonderful at stories and a great historian for such a young guy. I would highly recommend this tour!
(Browse private tour page)
Frank's response: Thank you very much, Janet!!! During the tour, your participation creates lots of useful interactions. They are indispensable to a meaningful and successful tour! The private car plus a private guide is a good combination for an interesting, comfortable and cost-effective tour! (Message Frank to plan YOUR private tour)
Fully vaccinated Frank looks forward to to touring Hong Kong Island with clients in 2022!
Full day Hong Kong Island tour for famous highlights and amazing hidden gems
Tour programme includes…
English / Mandarin / Cantonese speaking private tour guide service
Air-conditioned sightseeing car with driver
One-way Peak Tram ride
Sampan ride at Aberdeen
One-way double-decker tram ride
Local dim sum lunch
For further questions, please contact Frank the tour guide
Summary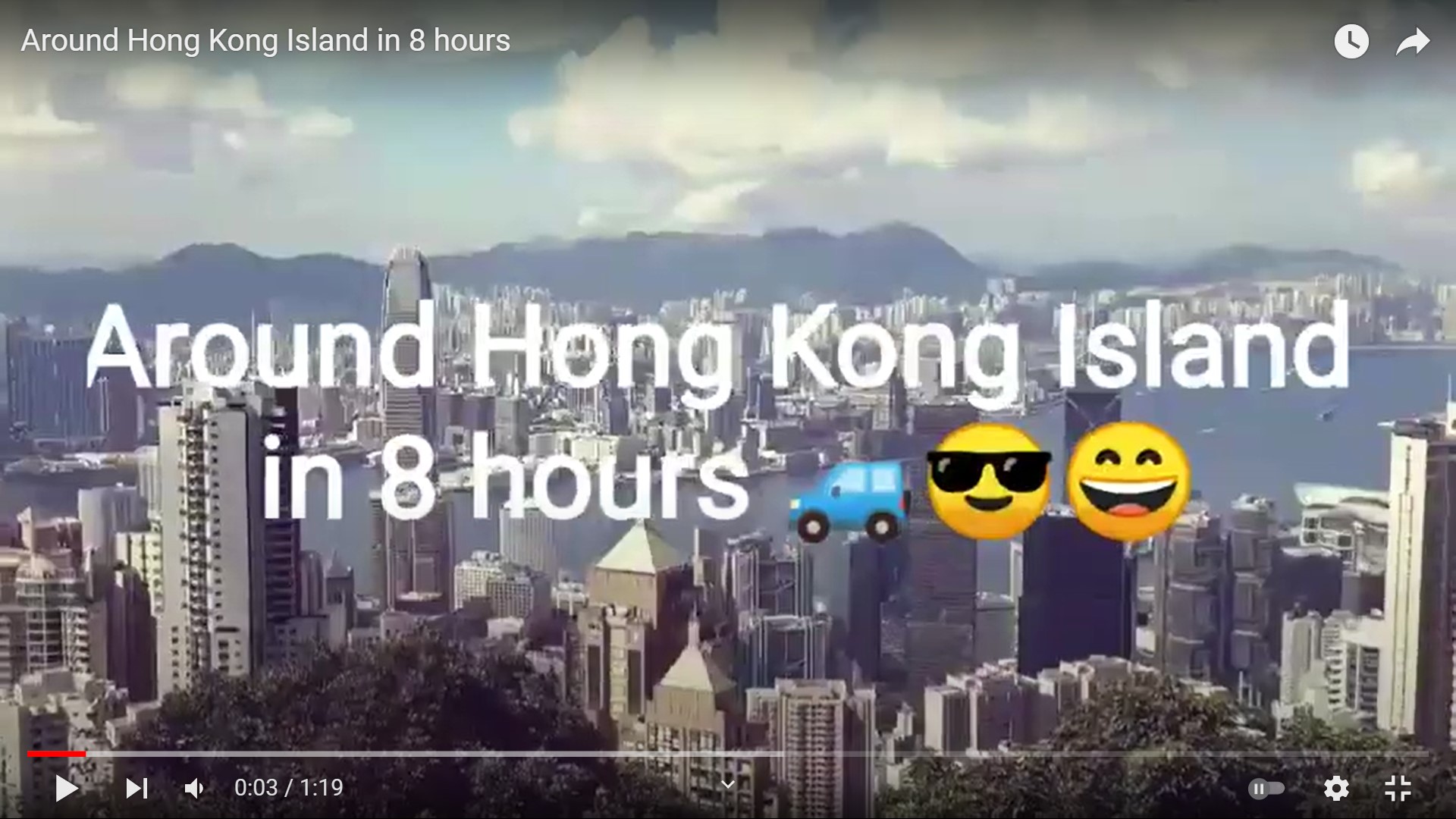 Article Name
What you can see when you go around Hong Kong Island?
Description
Go around Hong Kong Island to see good view
Author
Publisher Name
Easy Hong Kong Private Tour
Publisher Logo