"Beef brisket noodles tea set" video of Frank
Frank the tour guide uses his snapshots to make a short "Beef brisket noodles tea set" video to show you the famous local delicacies of Hong Kong.
Hong Kong's local tea cafés have a lot of different afternoon tea sets to attract the diners after 2 pm.
(You may watch Frank's video about Hong Kong's local tea cafés in Frank's another post.)
A lot of afternoon tea sets are as big as and as nice as the lunch sets, but they are cheaper!
So when you tour it yourselves (TIY) in Hong Kong, you may enjoy your cheaper local "lunch" after 2 pm in the local restaurants.
You may try the Hong Kong style beef brisket, which is completely different from the Western style steak.
In the very early morning, the chefs begin to prepare the food.
So the beef meat and beef tendon are juicy, soft and tender.
Apart from milk tea, you may choose lemon tea, lemonade, coffee, mixture of tea and coffee etc. as your drink.
Remember if you order the iced drink, you need to pay extra.
Please don't drink the soup of the noodles as it may make you feel thirsty.
To enjoy the local delicacies and see local dining culture easily, you may book Frank the tour guide's easy Kowloon private tour.
5: "Frank overflows with enthusiasm for his home city and is a super tour guide…"
Warren Rogers (Toursbylocals) from the US
22 Oct 2018
5
 Review:
Superior knowledge! Frank overflows with enthusiasm for his home city and is a super tour guide. Great tour!!
(Browse private tour page)
Frank's response: Thank you very much, Warren! We like offering Kowloon cultural Highlights private car tour to clients. The tour program covers Chinese culture, local religious belief, local snack, great city view, a short walk in the public housing estate etc. The tour shows travelers the daily life and Chinese background of Hong Kong citizens in the former British colony and vibrant international city! (Message Frank to plan YOUR private tour)
After enjoying good Victoria Harbor view at West Kowloon Waterfront Promenade, visiting the beautiful Nan Lian Garden, grand Chi Lin Nunnery and colorful Wong Tai Sin Temple, clients can try the included afternoon tea set at local restaurant.
Clients can get your money's worth from the all-inclusive sightseeing, logistics and dining solution.
Clients can use your valuable time efficiently during the well-planned private tour programme.
Fully vaccinated Frank the tour guide looks forward to his hometown to clients in his Hong Kong private tour service after the pandemic.
Private car tour for cultural highlights of Kowloon. Tour programme includes…
English / Mandarin / Cantonese speaking private tour guide service
Air-conditioned sightseeing car with driver
A local dim sum / Hong Kong style tea break
For further questions, please contact Frank the tour guide
Summary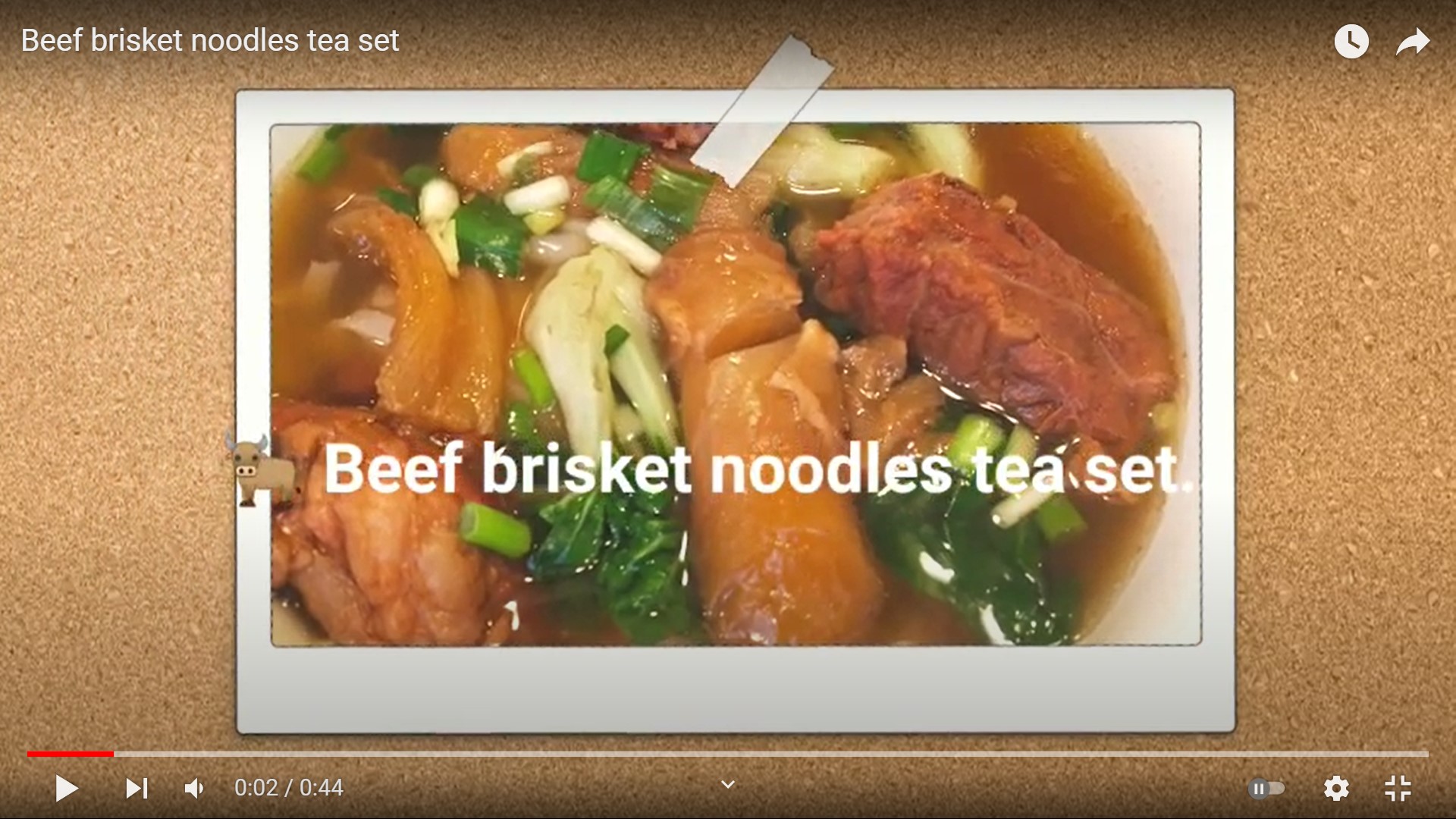 Article Name
Frank's "Beef brisket noodles tea set" snapshots video
Description
"Beef brisket noodles tea set" video of Frank
Author
Publisher Name
Easy Hong Kong Private Tour
Publisher Logo